Recipe: Vegan Scrambled Eggs
Who doesn't love a good brunch? Even over the last year whilst staying in, rustling up our egg and avocado combinations has been a highlight of our weekends and a source of continued comfort. So for those who are new (and old) to plant-based living, the thought of giving up fluffy scrambled eggs can be a deal-breaker – yet it needn't be. With a simple swap for tofu, some clever spices and textural tricks, you'll soon be on board with this go-to vegan brunch.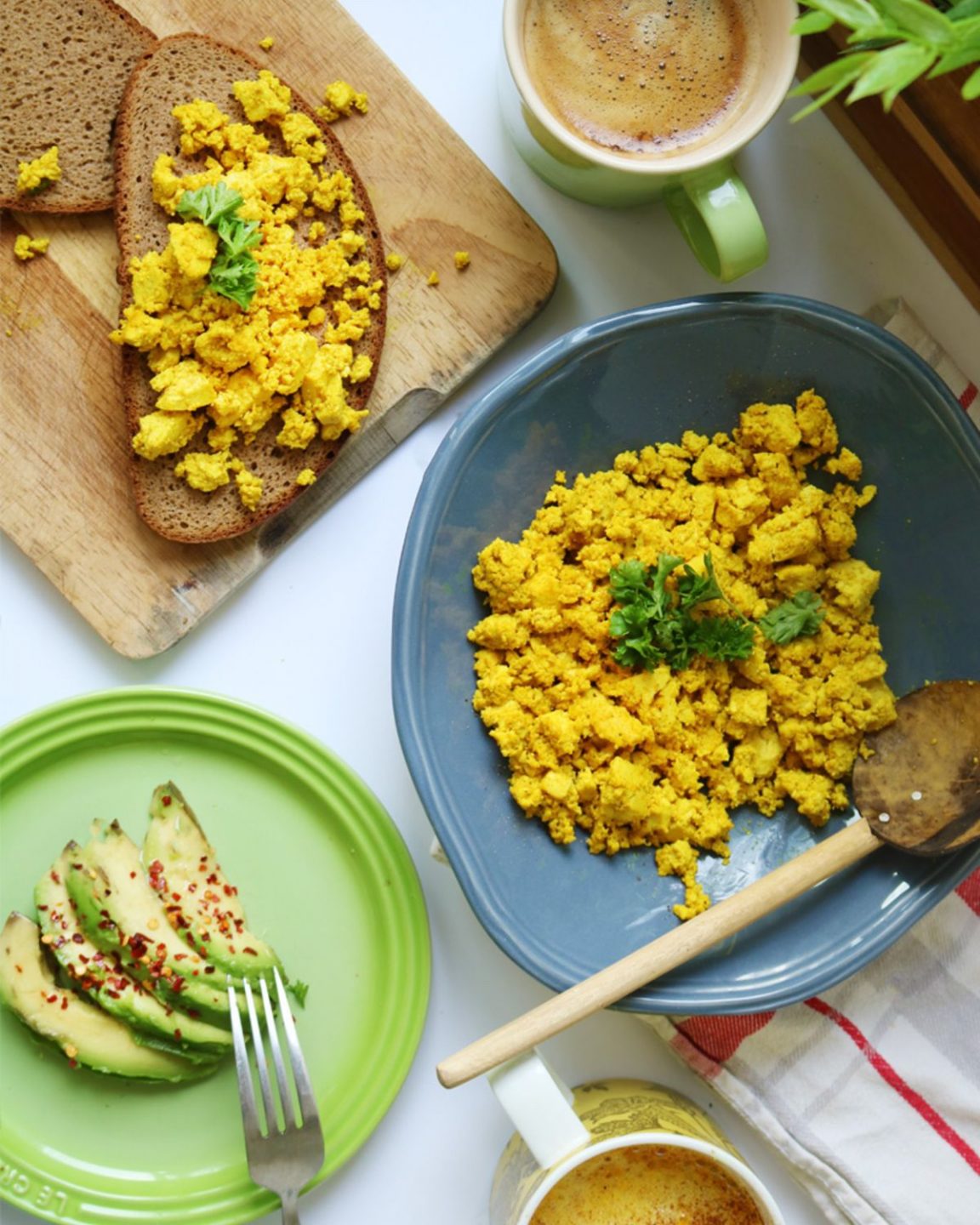 Ingredients
Serves 2
Cook time: 10 minutes
250g firm tofu
1 Dsp Vitalite dairy free spread
1 tsp onion powder
1 tsp garlic powder
1 tsp ground turmeric
1 tsp Indian black salt
1 tsp tamari/ soy sauce
1 tsp nutritional yeast
Pinch of black pepper
Sprinkle of parsley to serve
Method
Add the Vitalite spread, garlic powder, onion powder, turmeric and tamari/ soy sauce to a pan and heat for approx 2 minutes. A paste should form.
Squeeze the water from the tofu and chop into inch cubes.
Add to the pan along with the nutritional yeast and continue to toss with the spices for 5 minutes. The tofu chunks will gradually break down to resemble scrambled eggs. If you cut your tofu larger break down with a wooden spatula or fork.
3. Add the Indian black salt right at the end (too much cooking reduces its flavour) and serve with a sprinkle of parsley.
Serving Suggestions
Much like its inspiration (scrambled eggs) this dish is incredibly versatile…
Serve it up on grilled rye bread, avo slices and a squeeze of lemon.
Wrap it up into scrambled tofu burrito with asian glazed mushrooms and peppers.
Keep it traditional and serve as part of a mighty full english of shroom dogs, mushrooms and baked tomatoes.