How To Wear Black In Summer
There's nothing quite as understated and elegant as an all-black ensemble, but it's not always the obvious choice when it comes to summer dressing. Come the hotter months; we're often quick to banish the winter tones from our wardrobes in favour of uplifting light pastels and neutrals. Yet, when executed correctly, black can lend a sultry, cool edge to any outfit across the seasons, and it won't mean you'll be sweltering either – here's how to do it right.
The thought of wearing black clothes in the high heat of summer probably fills most with dread. And whilst black indeed absorbs heat from the sun, it is also known to wick heat away from the body. To ensure the utmost comfort when making moves in the city, lightweight textiles such as linen or cotton will instantly provide a cooler solution. Our Ronnie Cotton Tiered Dress is designed with an effortless silhouette and short length to help keep your cool. Packed with a throw-on-and-go appeal, this relaxed style can be styled with chunky sandals, a crossbody bag and oversized sunglasses.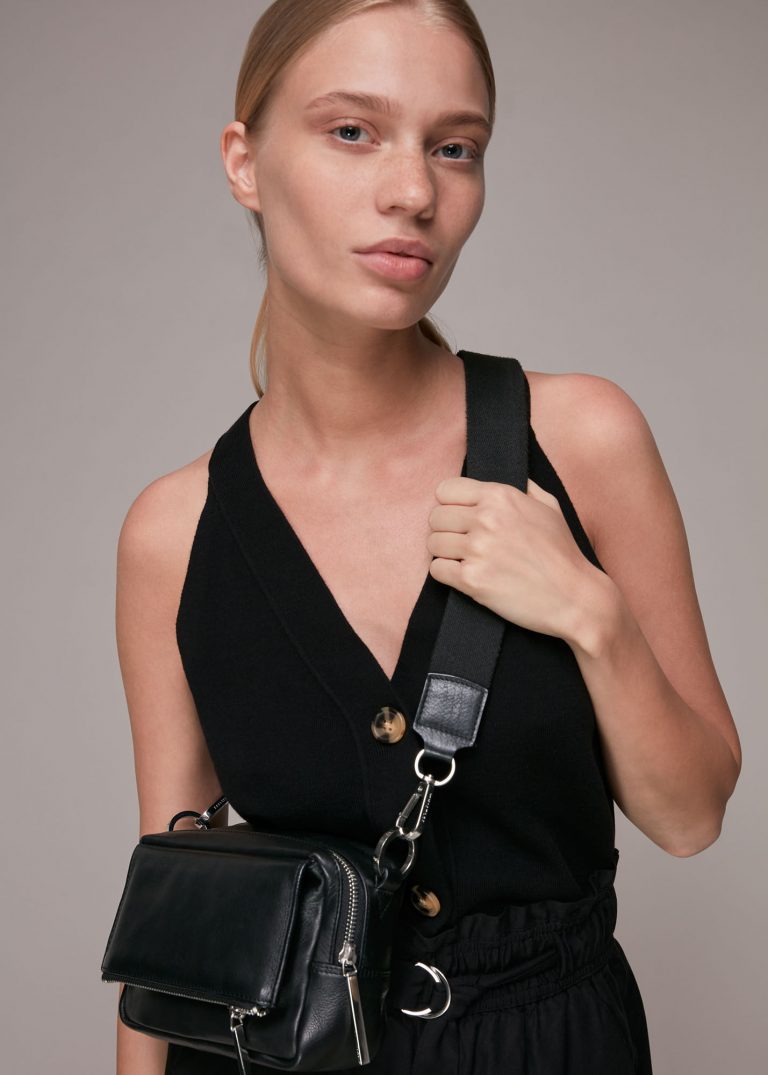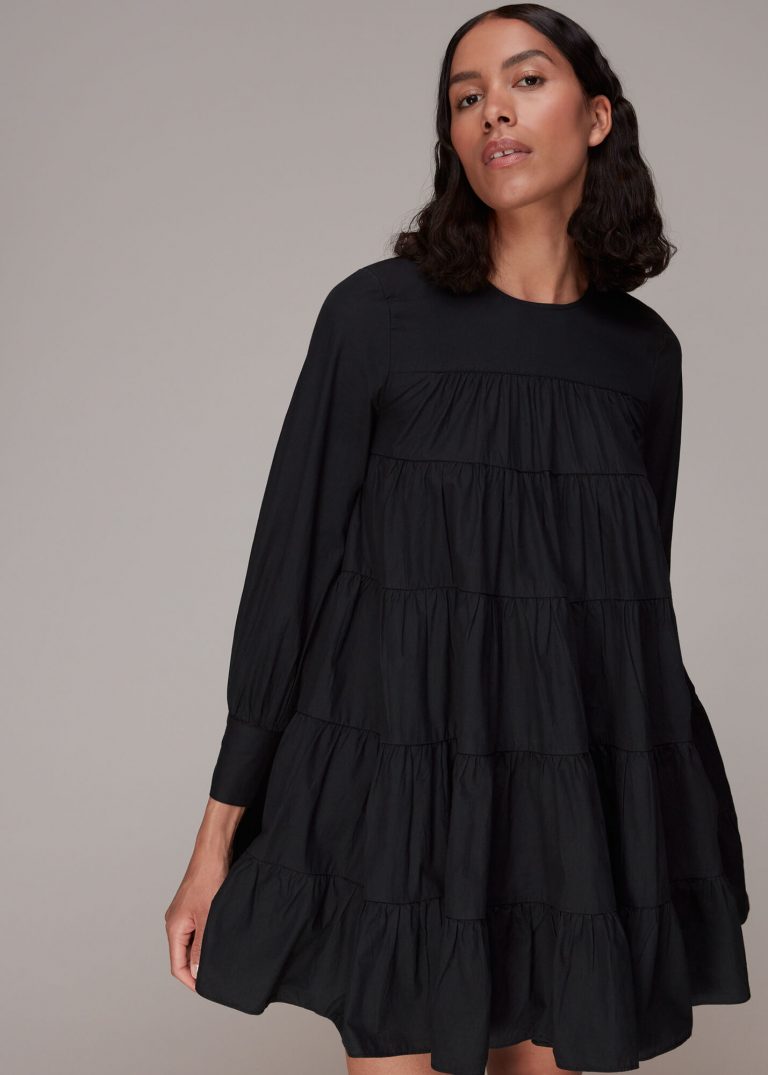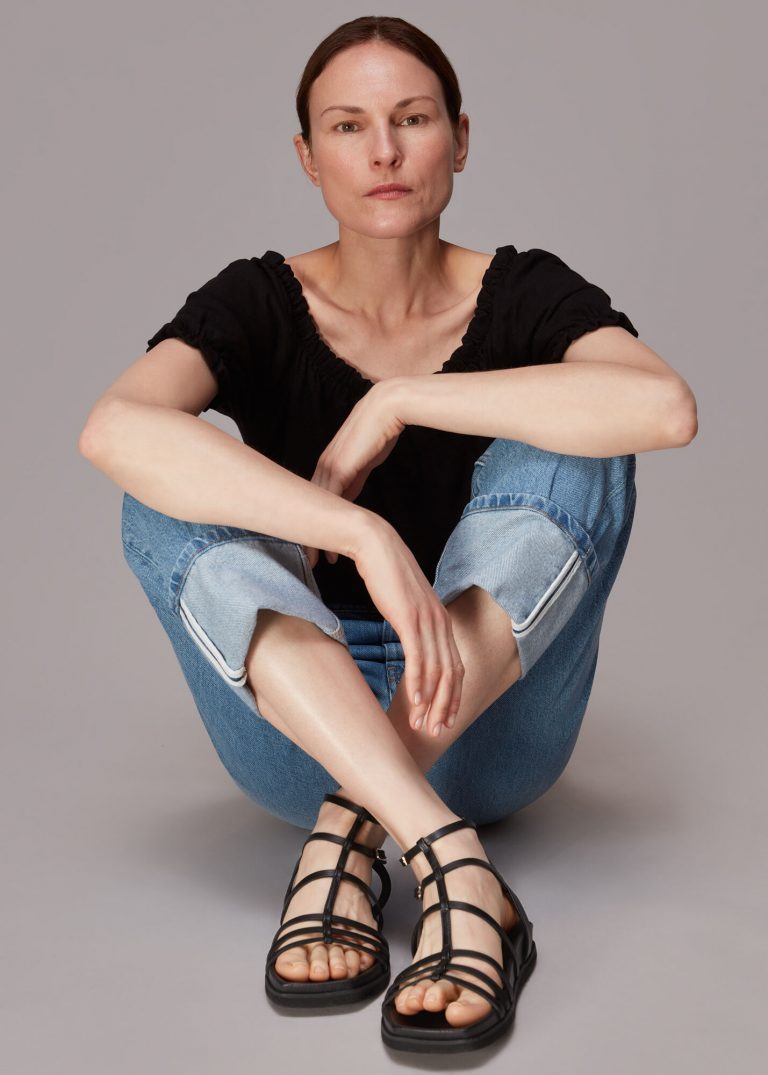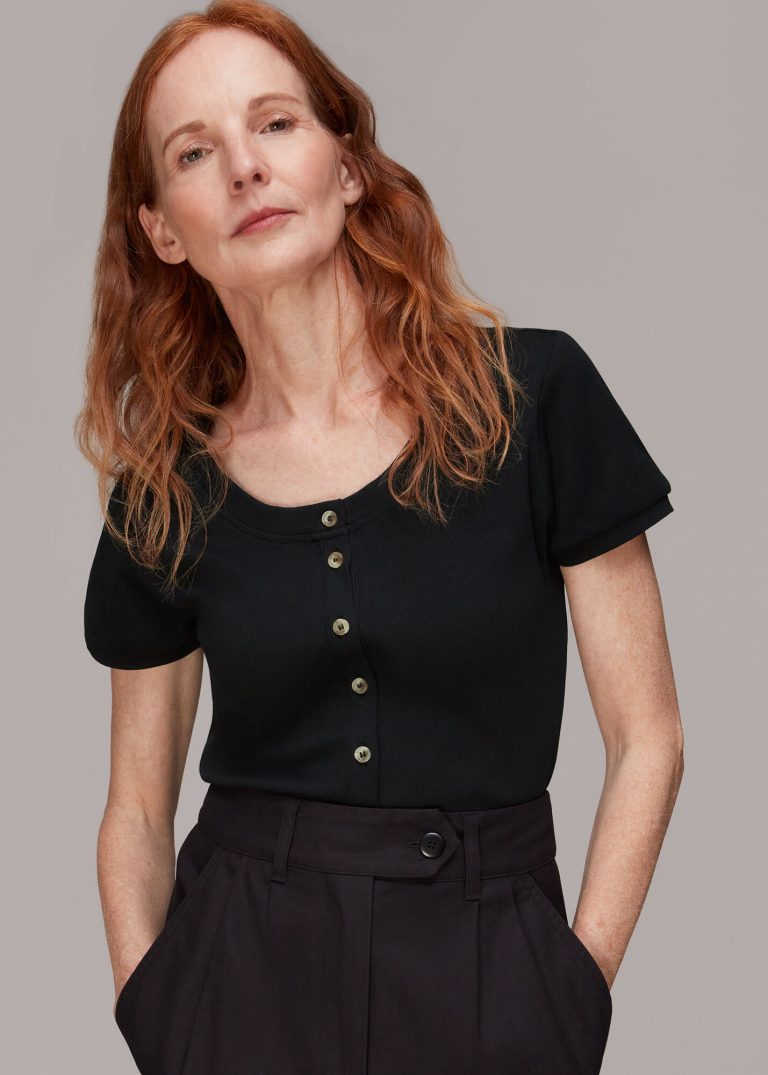 Whether you're dressing for a garden party or a last-minute dinner, a black midi dress is an old faithful that will run and run. Our Talula Broderie Trapeze Dress is an elegant one-and-done solution with detailing that is guaranteed to add textural intrigue to your outfit, even when fashioned in a darker palette. Layer gold necklaces for a look that is chic enough for those days in the office but just as suited to after-dark and weekend plans. Elevate the dress even more with a pair of heeled sandals if the occasion calls for it.
If you prefer incorporating other colours, black separates can be styled to strike the perfect balance between elegant and easy. Our Luna Crinkle Trouser comes with a coordinating Crinkle Overshirt and their lightweight fabric means they're a cooling go-to you can mix and match. Pair with plain t-shirts or camisoles for a nonchalant look all summer long.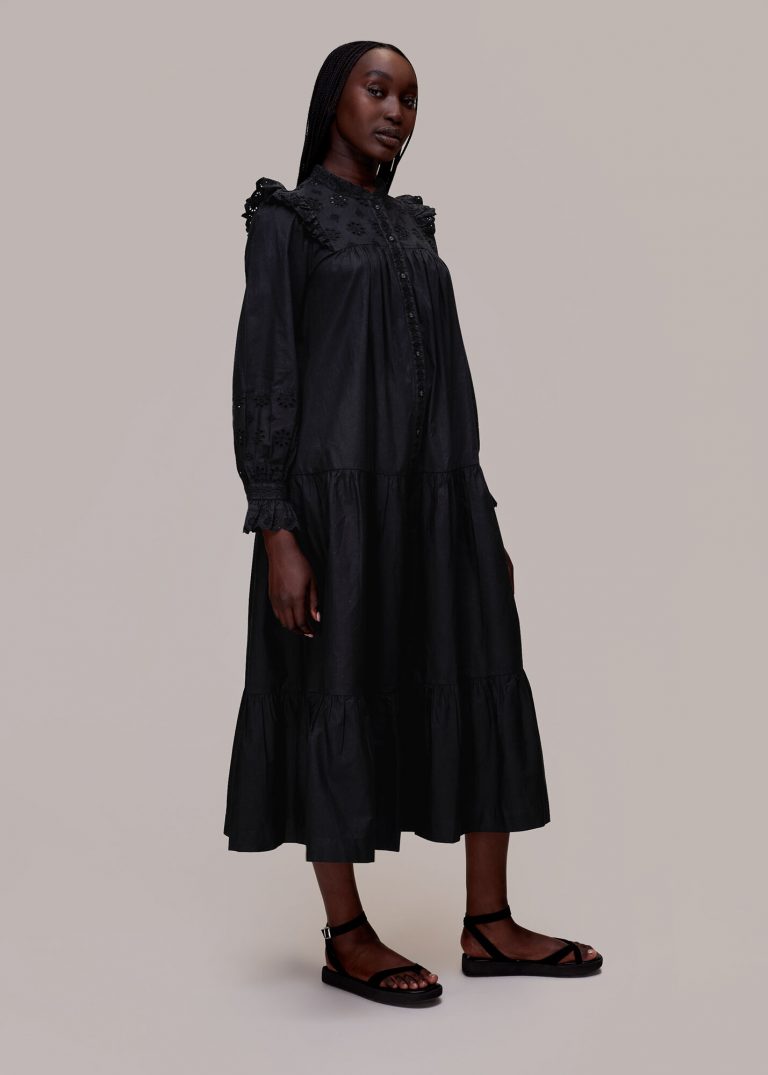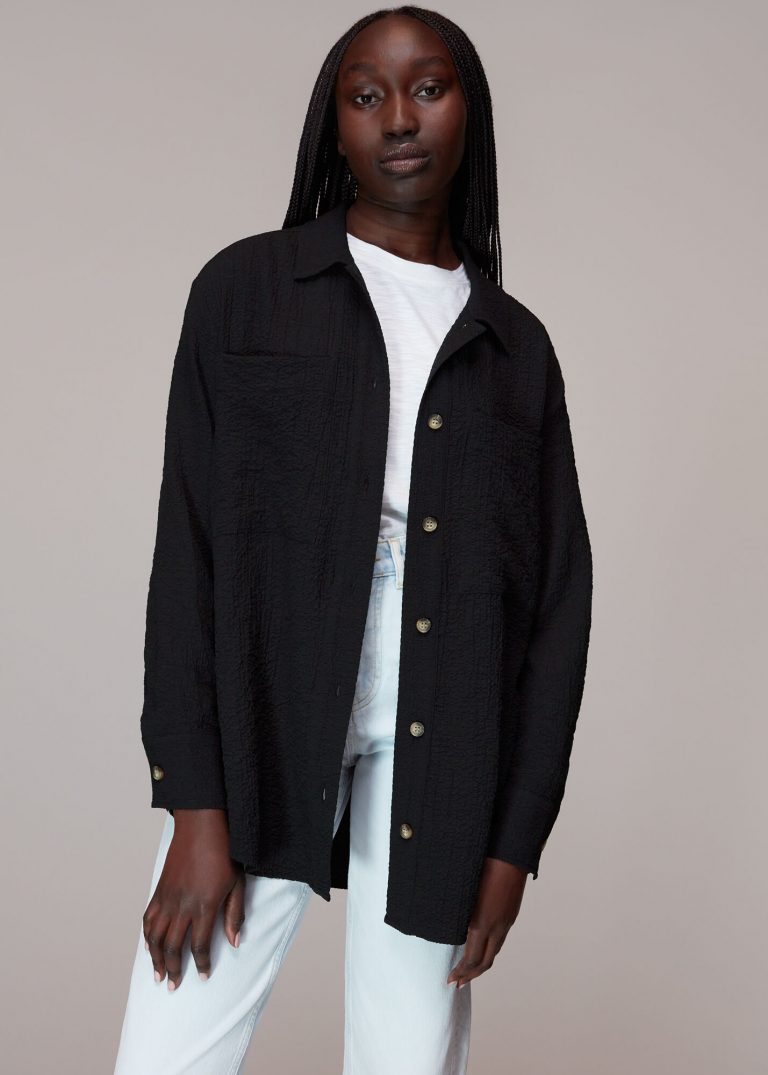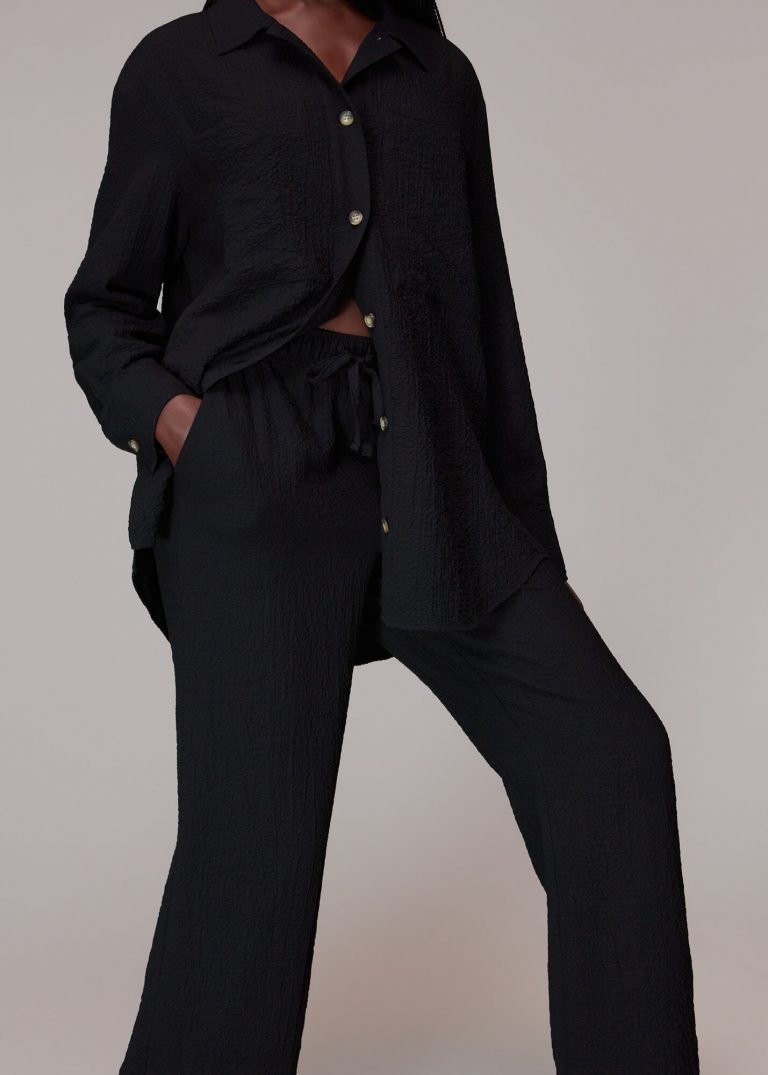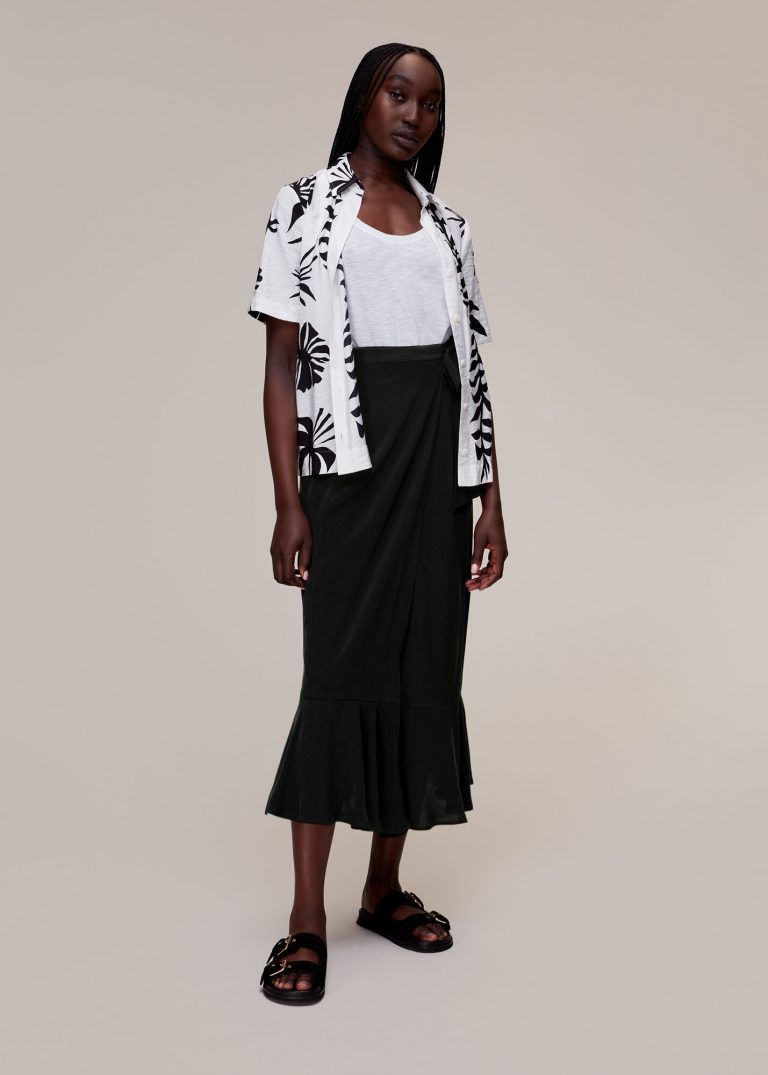 Elsewhere, classic black wrap skirts lend themselves to be paired with contrasting bowling shirts and prints set against a subdued backdrop are a great way of lessening the impact of an all-black ensemble. Our Collaged Star Bowling Shirt comes in a relaxed silhouette and can be teamed with everything from black jeans to skirts and dresses.