In Conversation With The Founders Of Isle Of Eden: The Sunglasses Brand Disrupting The Eyewear Game
We're used to witnessing the ceaseless turning of trends in the fashion industry, but eyewear is one sector that can bypass the turbulence. For proof of this, one need not look any further than New-Zealand-based brand Isle of Eden, whose sunglasses endure the seasons, in terms of both style and sustainability, and offer high-quality, contemporary designs without eye-watering price tags. Crafted meticulously with clean silhouettes, each pair of sunglasses inject attitude to any look and will heighten any outfit, no matter the season. We sat down with Isle of Eden's founders Nelson Rayner and Felina Natoli to discuss the brand's journey, their favourite eyewear moments in pop culture and just what it takes to be a disruptor in the industry.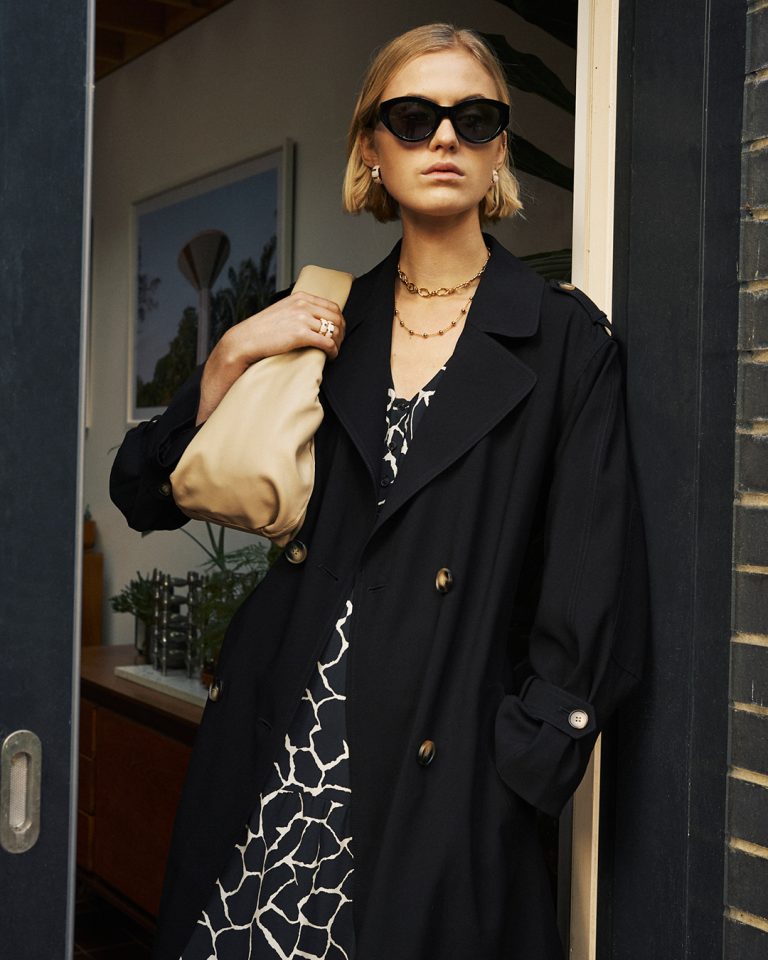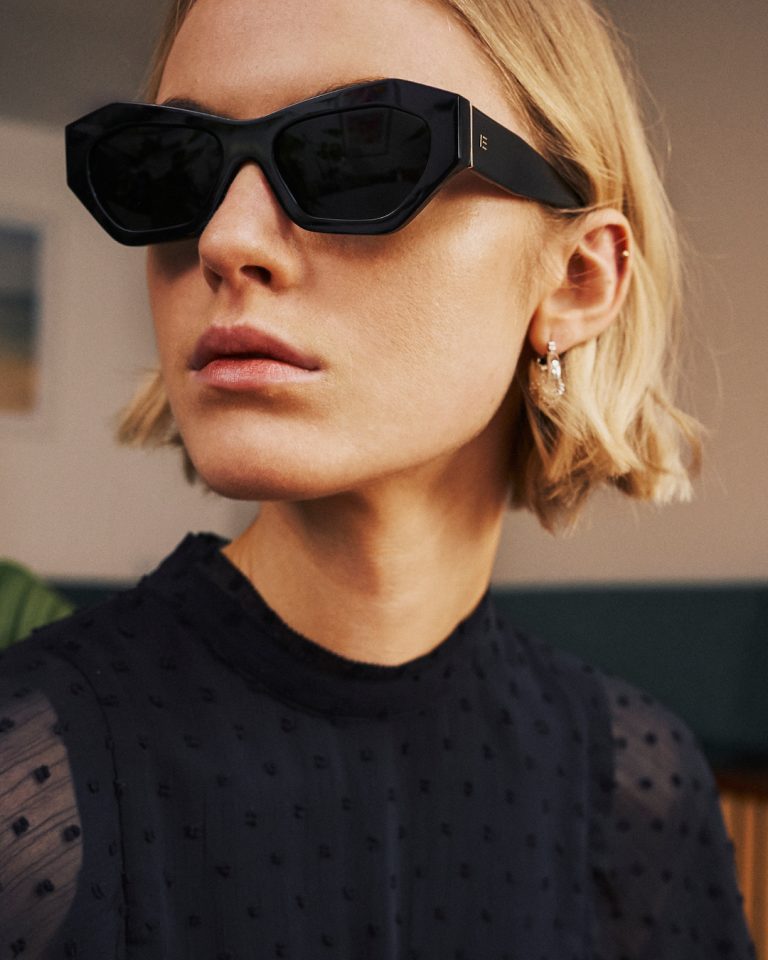 Can you tell us about how Isle of Eden came to be?
After many years of working in advertising and design, we wanted to create our own brand that left a real and positive impact.
The idea to use eyewear as a platform to bring this vision to life emerged on a summer trip back home to New Zealand, whilst trying to find some suitable sunglasses. Interestingly, we found it hard to find a quality pair that aligned with our design tastes and didn't cost the world. When we did some research, it became apparent there was a monopoly in the eyewear industry, and they dictated styles and prices. Equally, there was not a lot of innovation or fresh thinking in the industry, which allowed us to be disrupters.
What goals did you set out for yourselves in the early stages?
Our goal was to find a suitable manufacturer to work with who could help bring our vision to life and also grow with us. We also wanted to find petro-chemical-free materials and suppliers that fulfilled our 'sustainable materials' criteria. Finally, we needed to get our Kickstarter up and running to help pay for the initial sampling and production.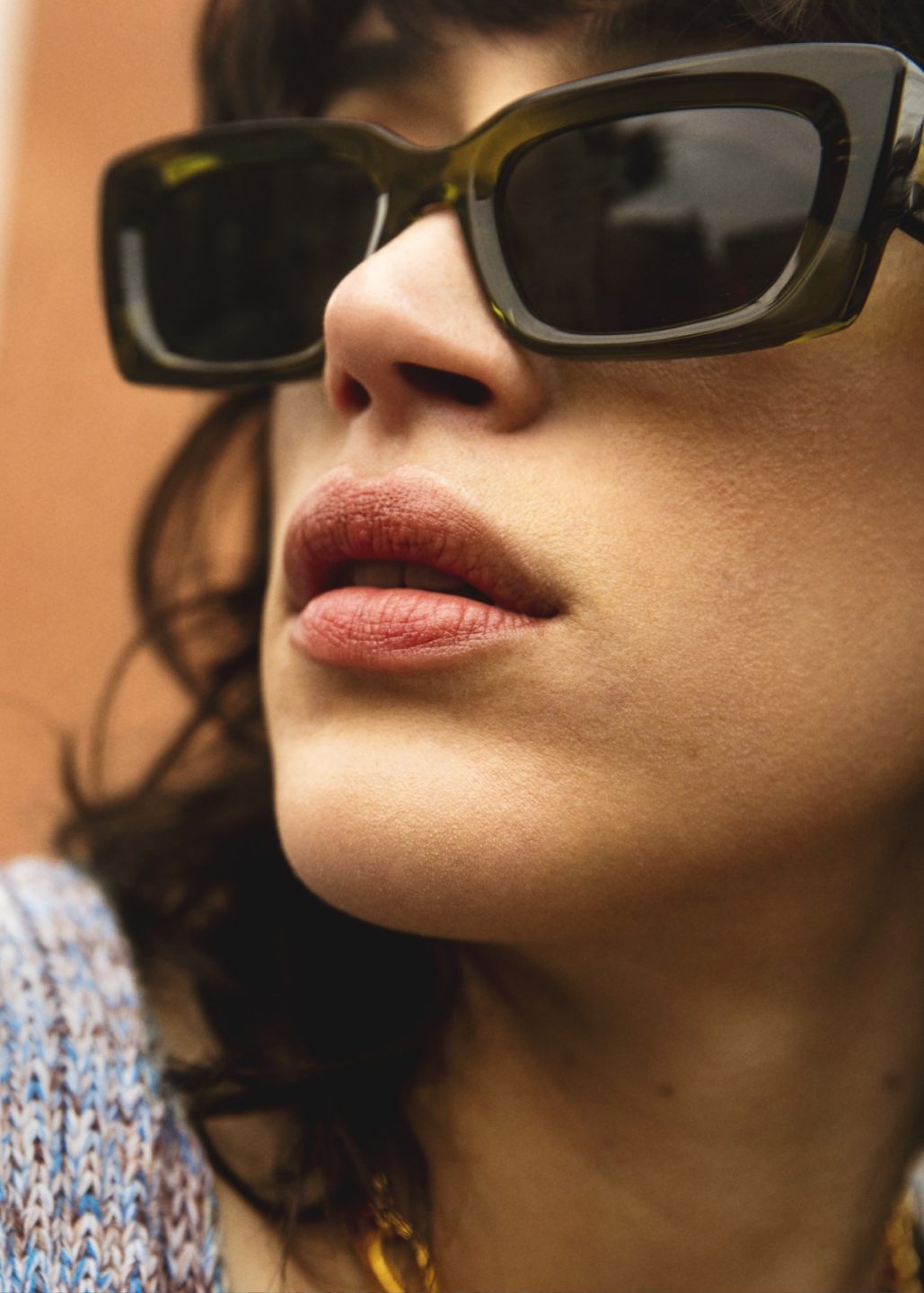 When did you first fall in love with sunglasses?
We've always been big fans of '90s rap music and had a soft spot for bold, chunky statement frames. This interest led to the purchase of many pairs of expensive designer sunglasses. We're also continually thrifting for interesting vintage eyewear, which is very hard to find these days.
How has the brand evolved?
The brand/product was initially focussed solely on the environmental impact of the materials the glasses were made from. We're now taking a more holistic approach, working on the product life cycle, as well as our environmental impact as a business. Moving forward, we want sustainability and ethics to remain at the core of our business and ethos, but equally for the brand and product to be an incentive for others to consider their own 'self-sustainability'.
What are the design notes behind the Emily, Felina, Goldie and Lola styles?
All our frames are named after our nearest and dearest. The Emily, Felina, Goldie and Lola are all playing on the 90's aesthetic in different ways, and are designed to have a flatter profile and CAT2-3 polarised lenses.
The Emily is our take on 90's style but with a bolder, flatter profile, and subtle Isle of Eden gold detailing. We like to think that the flat profile of the frame combined with the slimline frame evokes a retro-futuristic vibe!
The Felina is a hybrid of a narrow 90's style, with just a touch of cat-eye. This is a bold unisex frame that can equally be for daily wear.
The Goldie, again, is part-cat-eye but more edgy and square than the aforementioned styles. It has deep-set, bevelled lenses and the 'bump' removed from the bridge, as well as chunky temples that embolden the overall look.
Finally, the Lola is more of a take on a glamorous '60s / 70s aviator frame, but with a narrower squared-off silhouette.
Can you tell us about the materials you use and the products' sustainability?
We want people to keep our sunglasses for years to come, and we craft them using the highest quality materials and componentry. We want them to be an investment piece without the investment price.
Unlike most brands, we use only bio-cellulose acetates for the frames of our glasses. This means they're both bio-based, biodegradable and made using a plasticiser of vegetable origin.
The cases are made from Oekotex certified recycled leather. This is produced by a company in Europe that collect the leather scraps from tanneries and transforms them into new products.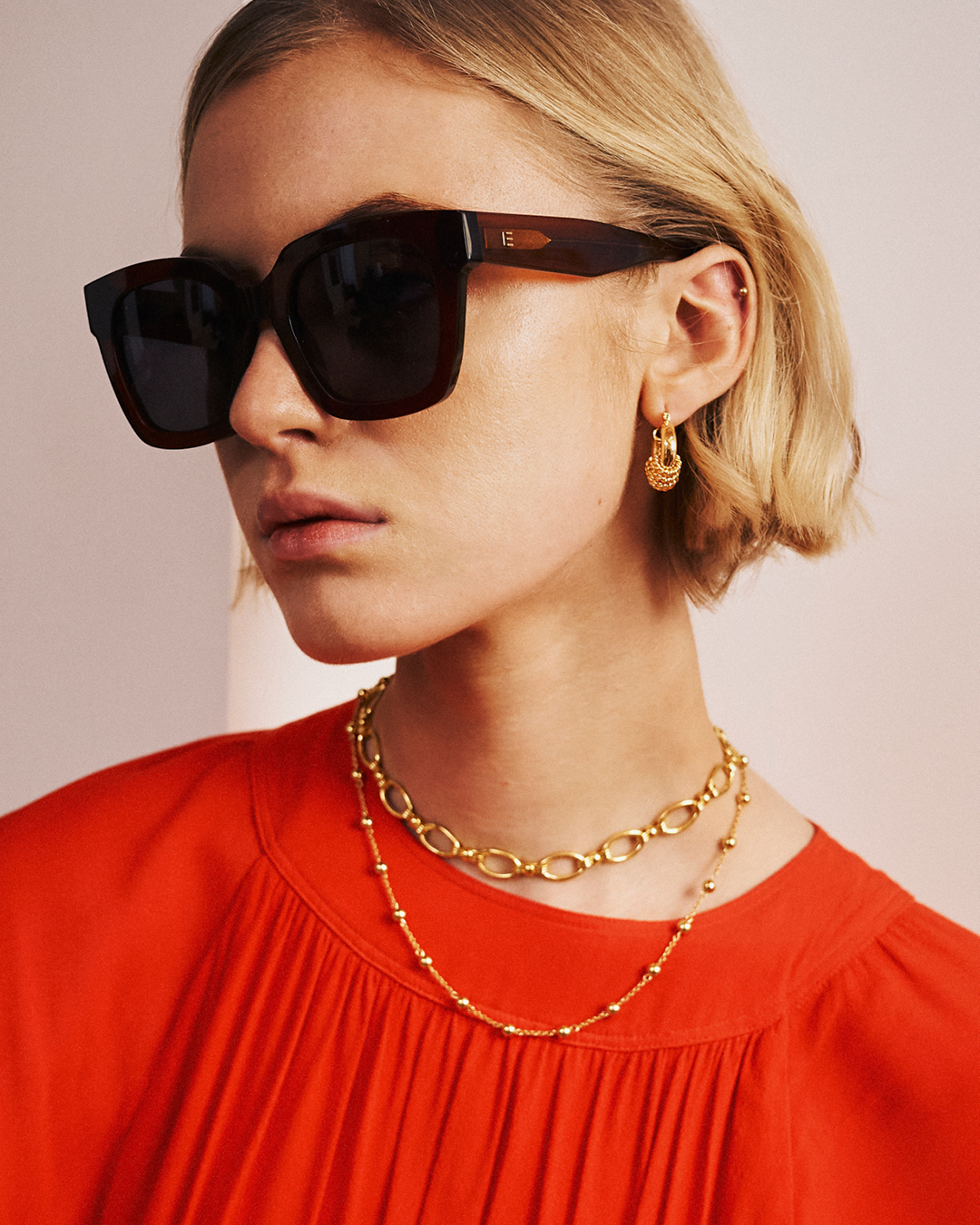 Trade-in Programme: If your glasses are looking worse for wear or you simply want to upgrade to a new style, we also offer a trade-in where you can send us your old glasses in exchange for a discount on a new pair (no matter the condition). This is currently only available by post only for UK customers.
Plastic to post initiative: We get a ton of soft plastics, which are necessary for keeping products safe while shipping. While we're working toward using no soft plastics, in the interim we've partnered with a soft plastics recycler who turns our old protective bags and covers into durable farm fence posts.
Litter removal initiative:  For every pair of glasses purchased, we've partnered with Sustainable Coastlines to remove 6L of litter from New Zealand's shores. This will help ensure it remains one of the cleanest, green and most beautiful places to live and visit.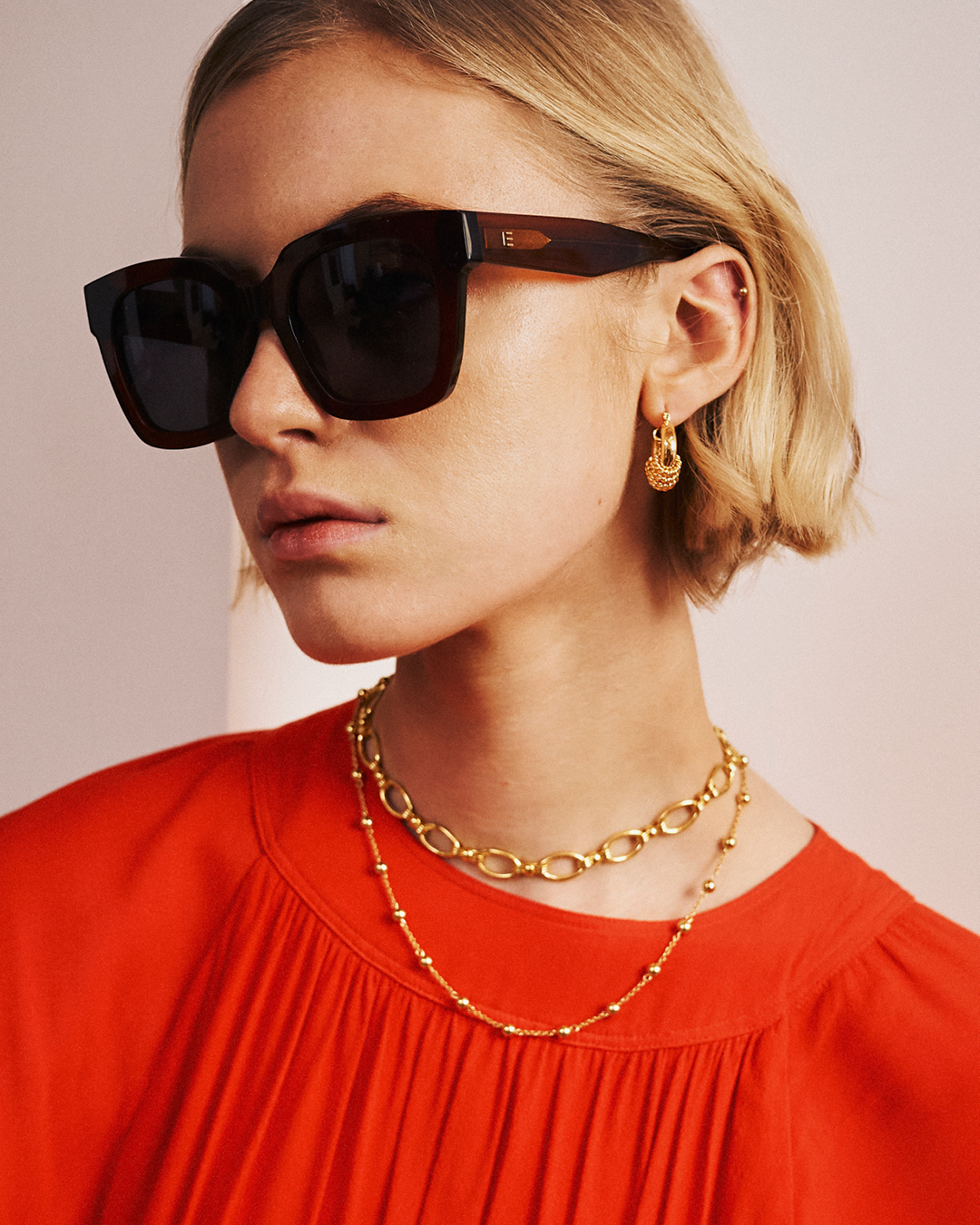 What is your creative process?
We always keep an eye out for interesting retro and vintage frames as well industry trends. So, when it comes to designing a new collection, we have a cache of ideas waiting in the wings. Usually, it starts by organising these ideas into themes and starting to draw frame shapes, and thinking about colour. Then we'll start to combine elements and refine the shapes. Finally, we work with our manufacturing partners to further refine the shapes to make them ergonomic and produce samples. From there, we'll again make tweaks, and incorporate them into the final production.
Do you have any tips on how someone can choose sunglasses that suit them best?
Generally, as with most designs, the rule of thumb is to use contrast. If you have more angular features or a square-shaped face, a round frame generally suits you. Likewise, if you have a round or heart-shaped face or more subtle features, you can get away with wearing a sharper frame, such as the Emily. This is by no means a fail-safe approach but a good place to start.
You should also think about the colours of clothing you wear, your hair and skin colour and your general style. If you wear stripes all the time, maybe a tort is the wrong option. Likewise, if you like to wear a lot of colours, maybe you should go with a more neutral tone. No matter what, it's really about how the glasses make you feel.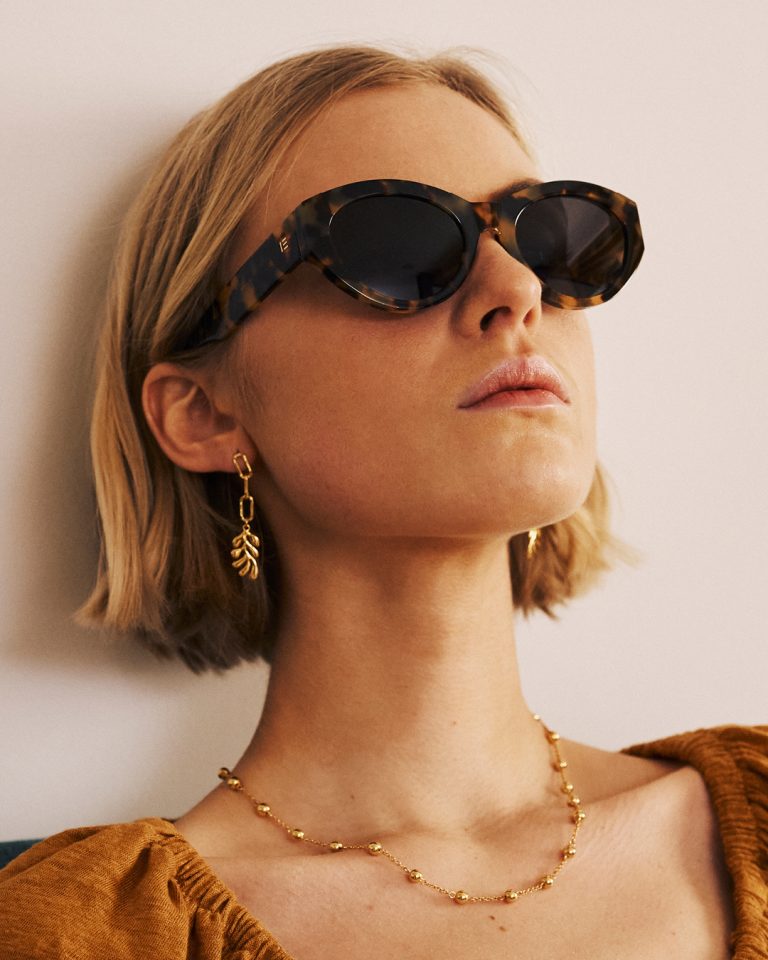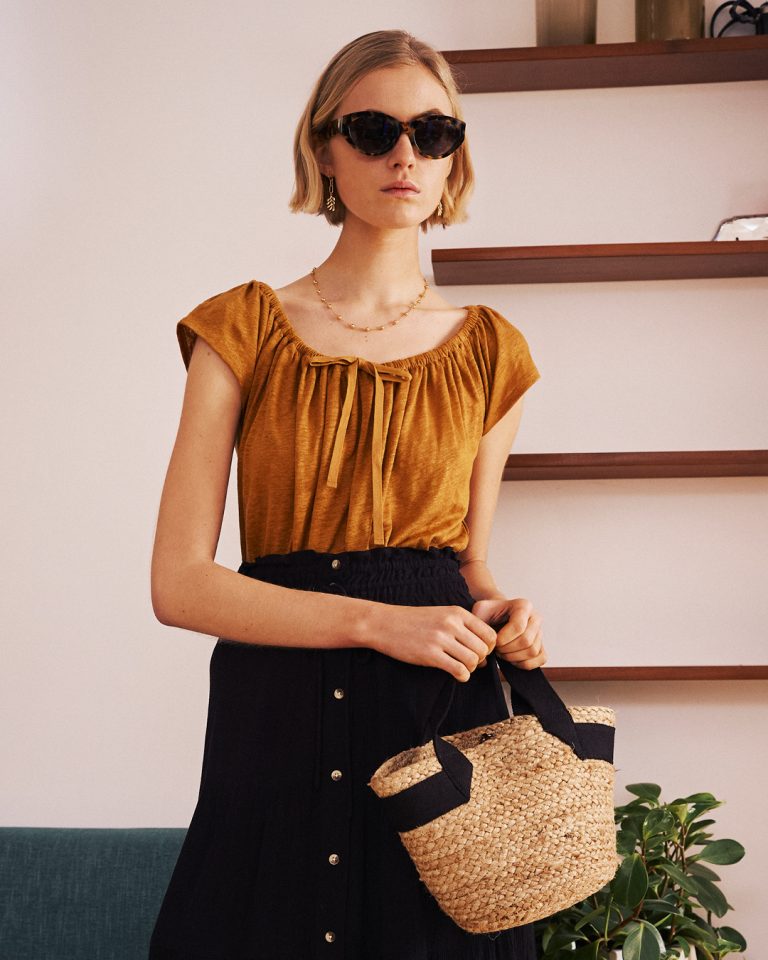 What do you think sunglasses can bring to a look? Does this vary depending on the season?
Sunglasses can define a look if you go for a more bold style, or simply add a finishing touch to complete any outfit. We aim for our frames to be worn all year round but see a spike in the colours in summer, and blacks/torts in winter.
Could you share your favourite eyewear moments in popular culture? (movies, red carpet moments, etc…)
Uma Thurman in Pulp Fiction; lots from Alfred Hitchcock movies; Notorious BIG in the iconic octagonal 90's frames.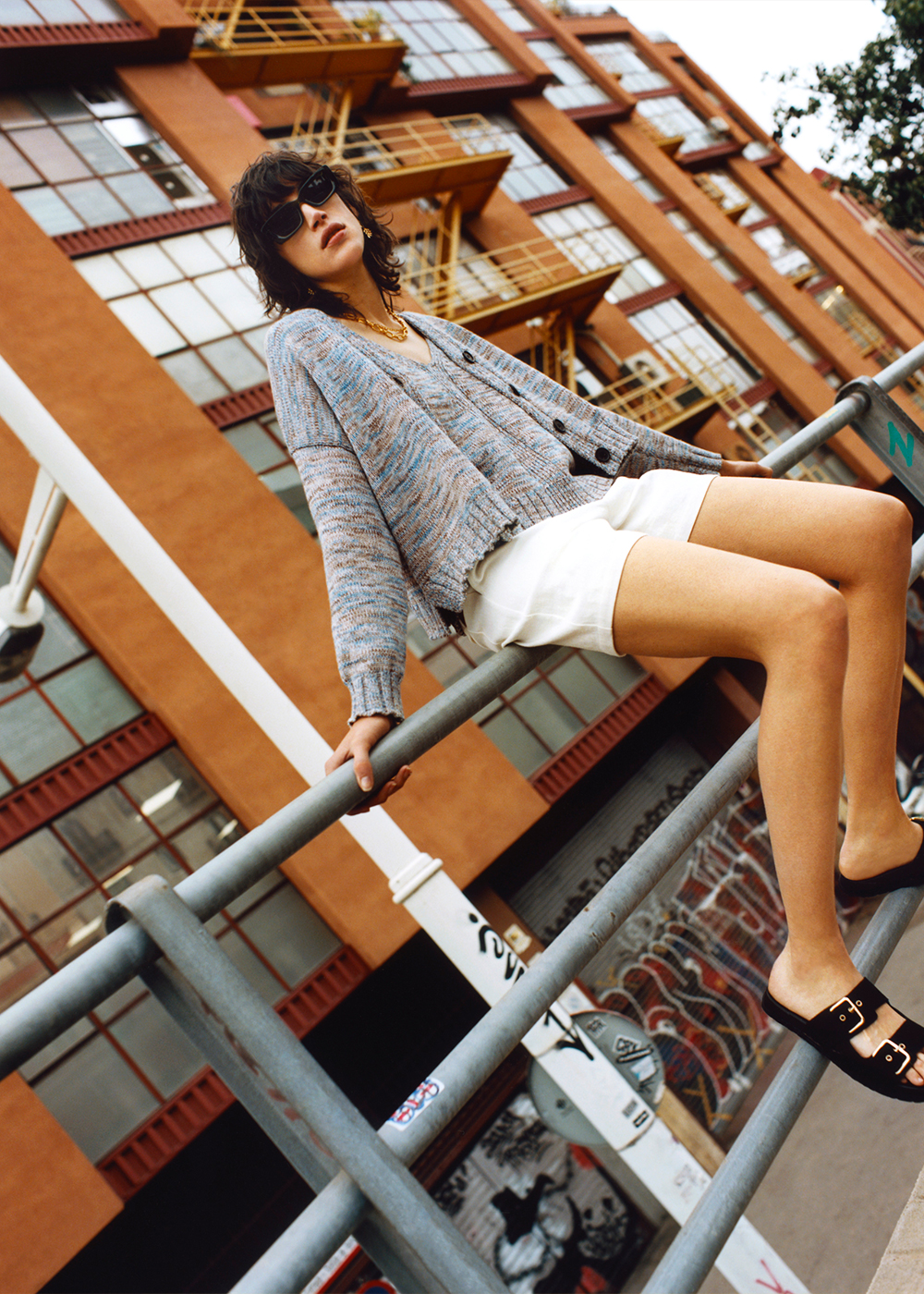 Finally, what do you envision for the future of Isle of Eden?
We're launching our new range in Australia and New Zealand later this year, as well as setting up our sustainability, wholesale repair, and optical in the UK. We're also looking to open a second shop here in New Zealand.