Plotting The Perfect Berlin City Break
A city shaped by almost three decades divided into east and west – and the sense of liberation when the wall finally came down – Berlin today is a bastion of creativity that attracts artists from all over the world.
With its unique blend of historical sites, world-class nightlife and wealth of green spaces, it's little wonder that the German capital tops lists of must-see cities. If you still haven't made it to Berlin, our round up of where to stay, eat and shop might be just the nudge you need…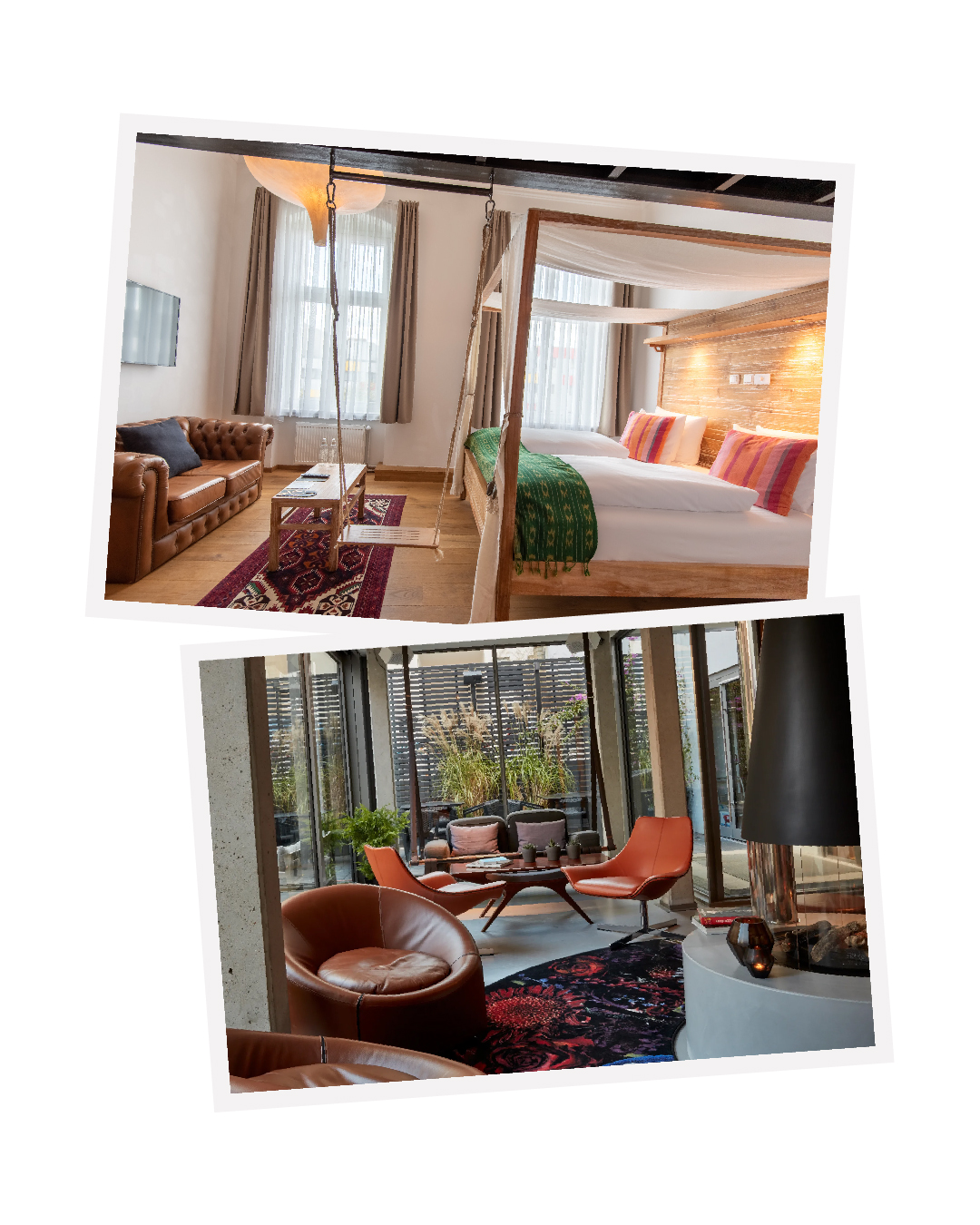 STAY HERE
Lulu Guldsmeden Hotel
Well-placed for Berlin's Tiergarten park, this friendly boutique has a home-from-home vibe and a earnest focus on organic and Fair Trade products, which has earned it a Green Globe stamp of approval. The interiors are a striking blend of Nordic hygge and Balinese bohemia, with colourful textiles bringing pep to a scheme dominated by wood, stone and bamboo. The best rooms have four poster beds but none of the fuss, and the leafy courtyard is a world away from the bustling Potsdammer Strasse.
Potsdamer Str. 67, 10785 Berlin, Germany
Sir Savigny
The Sir hotel brand must have known it was on to a winner when it launched in Amsterdam almost a decade ago. So named for a fictional bon vivant, this second outpost in Berlin's elegant Charlottenburg district is sleek without being stiff – think louche mid century-modern furniture, leather headboards and brass details. In-house eatery The Butcher is a temple to burgers and beer, while a cosy back room replete with circular fireplace has plenty of nooks for coworking or conversation.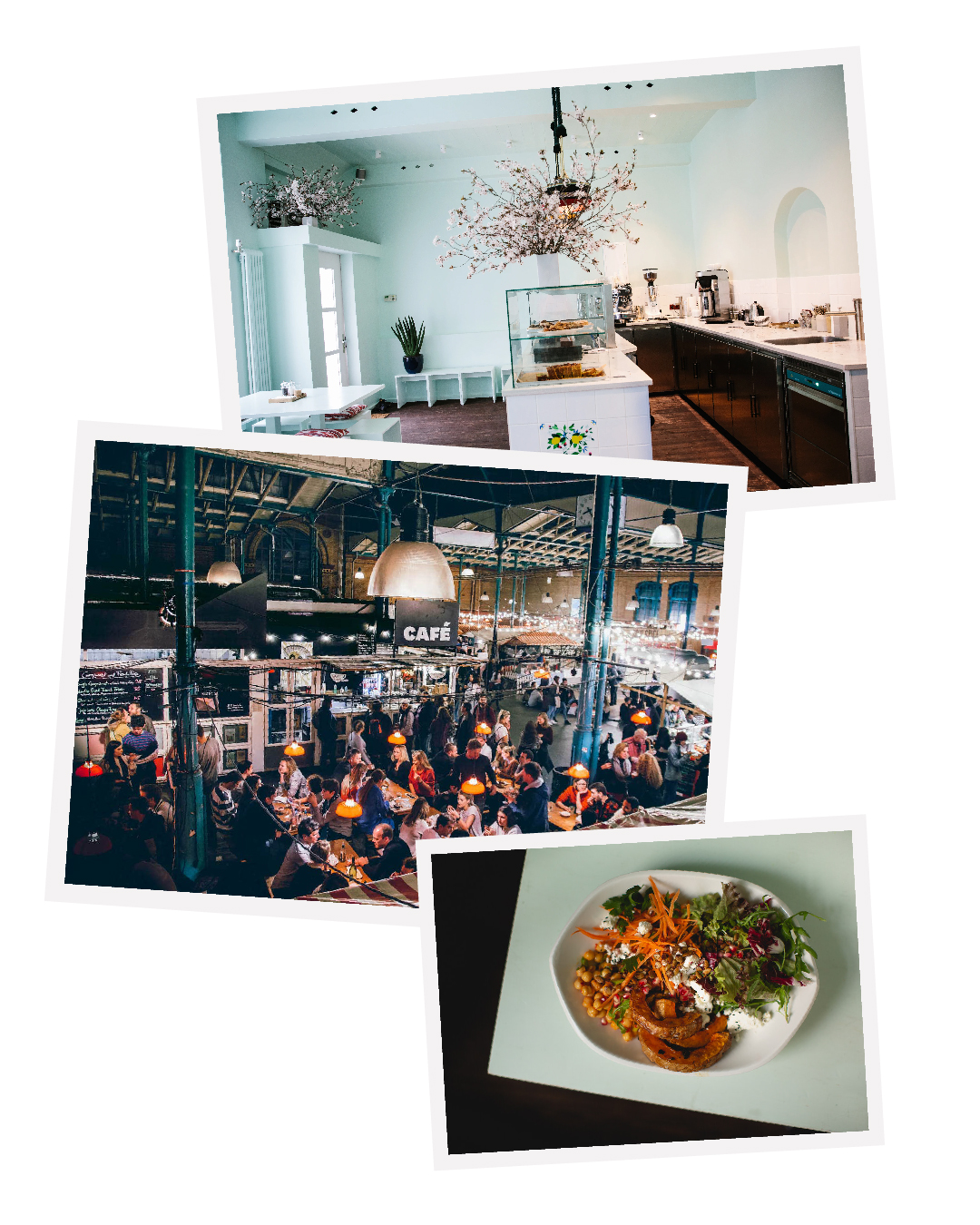 EAT THIS
Rocket & Basil
Ask about influences at this buzzy brunch spot and they'll reel off a range, from Iran to Australia's unrivalled cafe culture. That means you'll find fattoush salads with za'atar and tahini alongside the chicken schnitzel sandwiches, and the sausage roll arrives with a dollop of harissa ketchup. It's all served in an airy, duck egg-hued dining room with ample space for groups. Happily, their website features recipes for those who want to recreate the experience at home, though we suspect it won't be quite as beautifully plated.
Lützowstraße 22, 10785 Berlin, Germany
Markthalle Neun
If you're after a taste of everything Berlin has to offer, you could do little better than a stop at Markthalle – literally 'market hall nine' – which aims to connect urbanites with seasonal, sustainable fare. There's a food market every Friday and Saturday but it's on Thursday evenings that this place really comes alive, with a diverse crowd of vendors touting everything from oysters to Ukrainian borscht. There's also a small in-house brewery, Heidenpeters, which produces small-batch beer in the cellars below.
Eisenbahnstraße 42/43, 10997 Berlin, Germany
Faelt
With a relaxed dining room and semi-open kitchen, Faelt is part of a modern fine dining movement that wears its Michelin stars lightly (head chef Björn Swanson, a Berlin-native, earned this one in a swift six months). The tasting menu of ten or so courses changes monthly, with little given away by ingredient-led descriptions such as pumpkin seed and stilton, quail and apricot or chad and smoke. The chefs here are certainly not risk-averse, so expect to be surprised, delighted and potentially a little puzzled, too.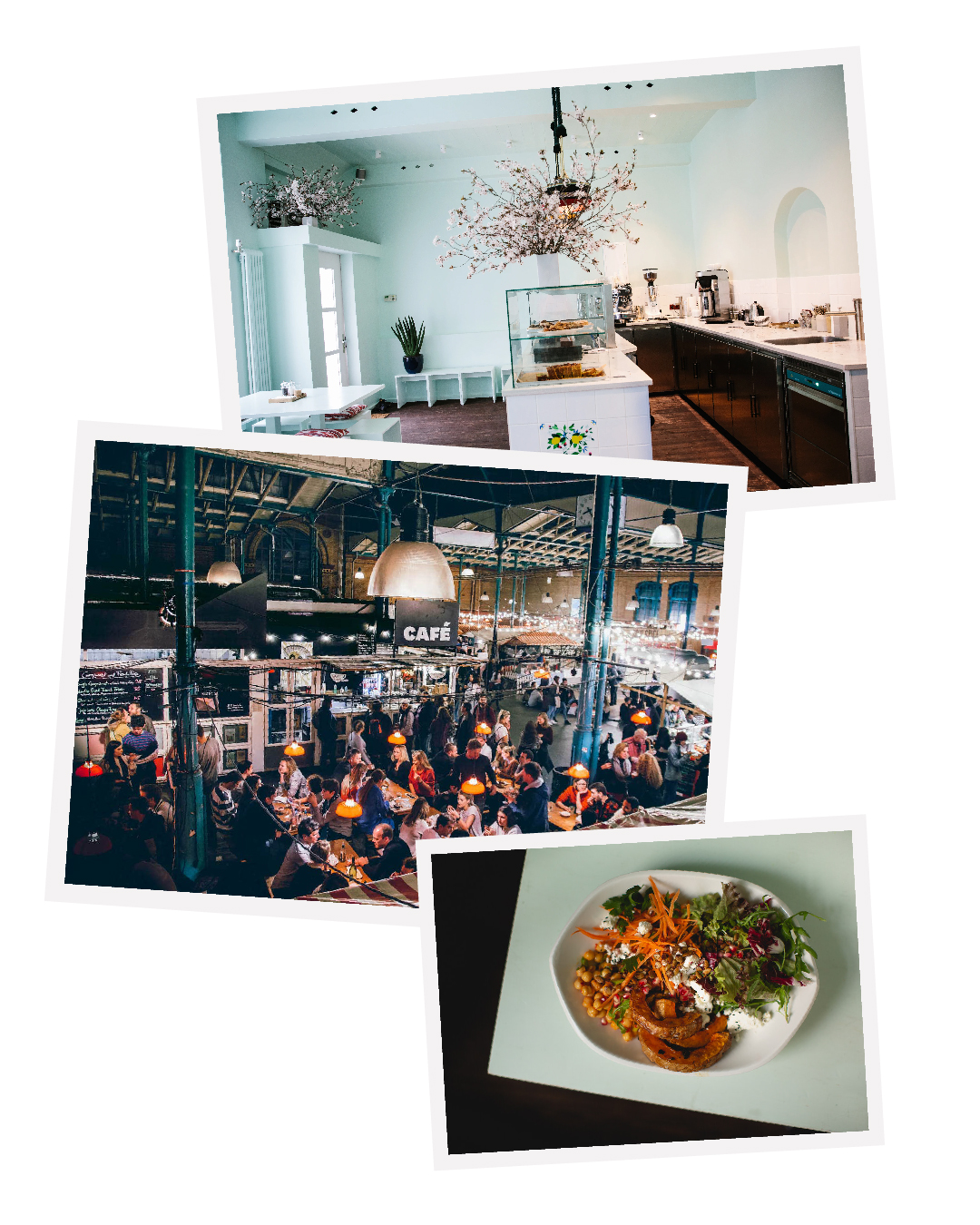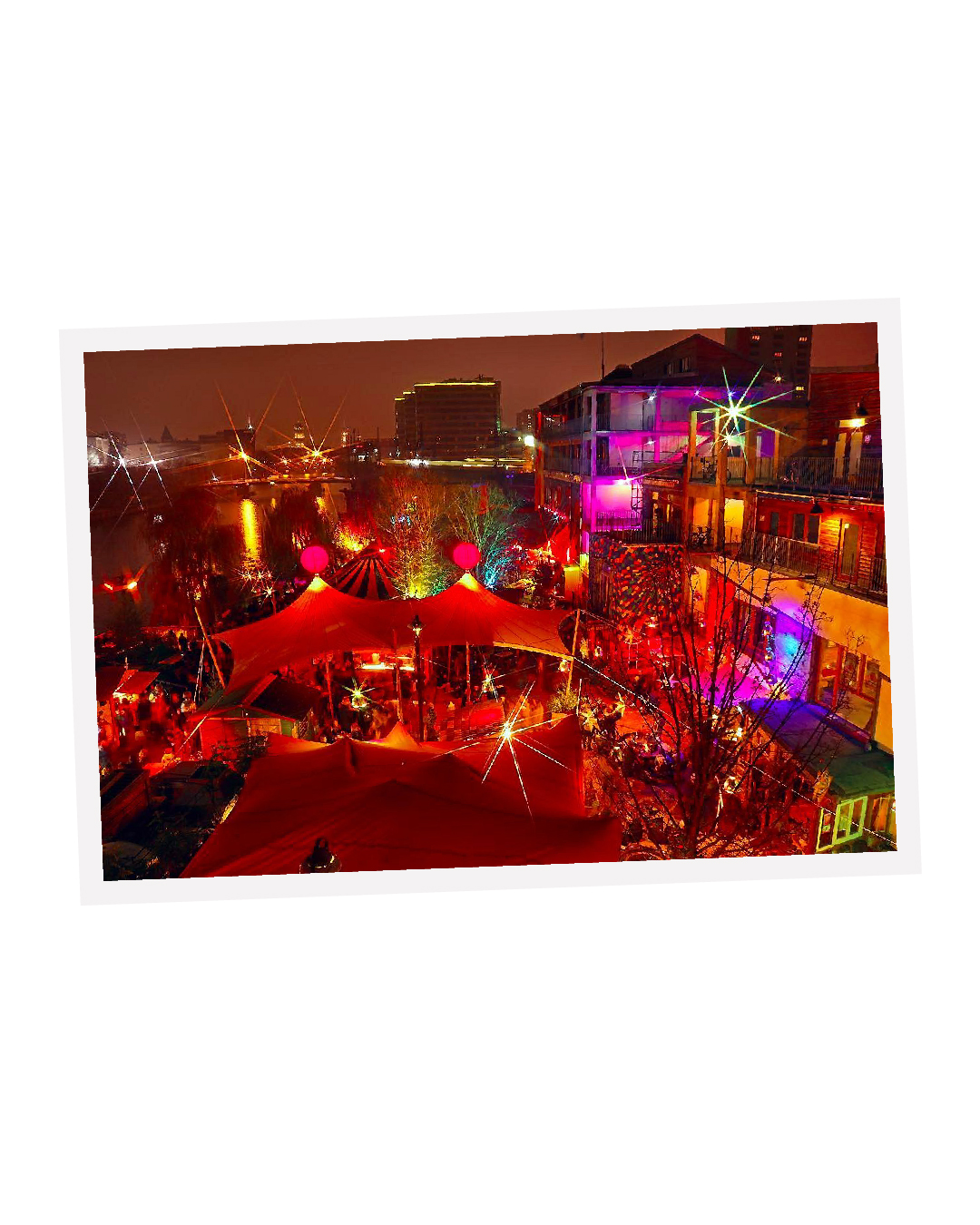 DRINK THIS
Holzmarkt 25
Between its cavernous beer halls and booming techno clubs, there's certainly no lack of nightlife in the German capital. Whatever your plans, we'd get the evening going at arty Holzmarkt 25, a rustic hodge-podge of bars and street food stalls connected by wooden walkways on the north bank of the Spree river. Evolving into something of a mini cultural quarter without a whiff of corporate intervention, there's also a bijou space for live music and theatre, with a boutique guesthouse on its way.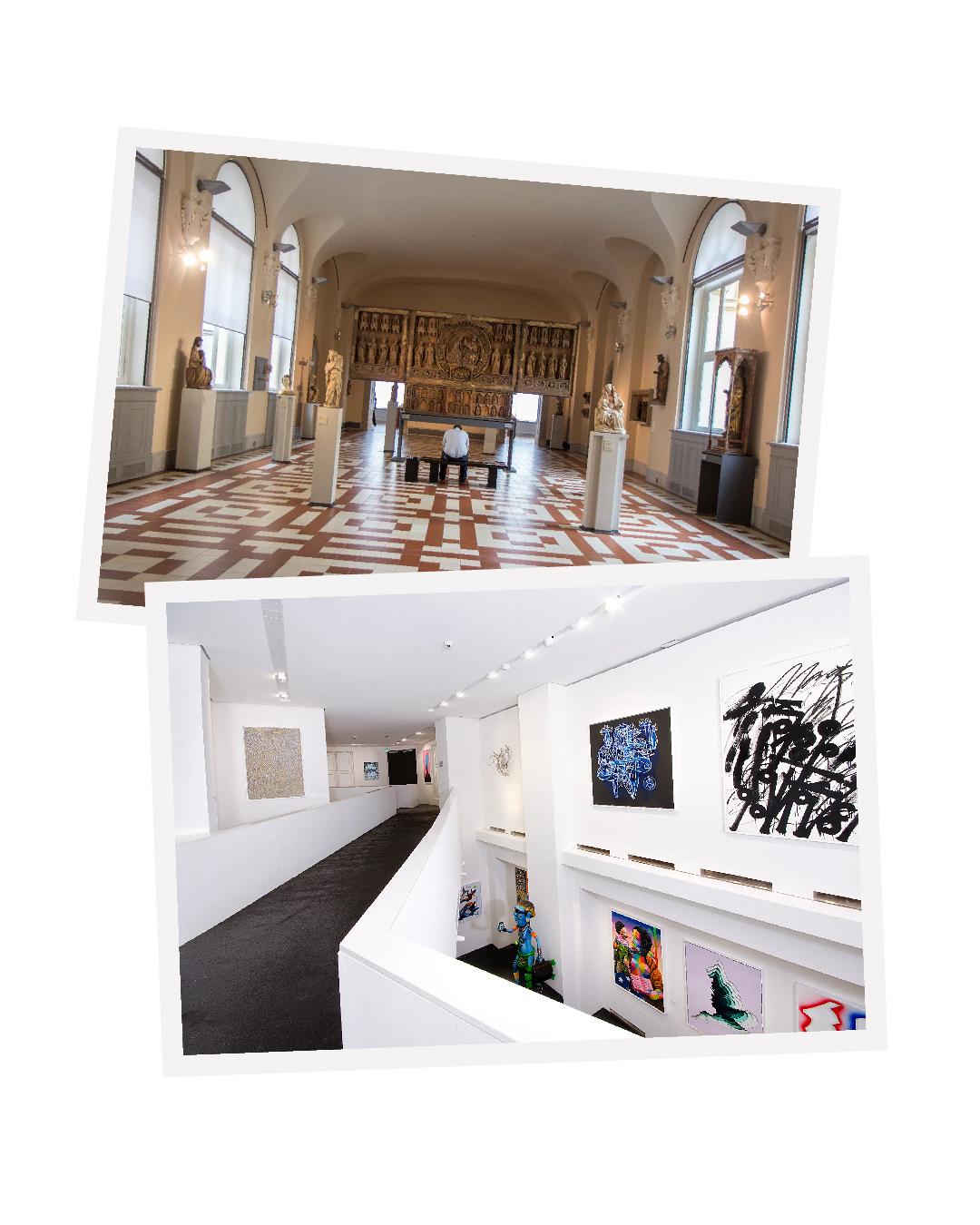 GO HERE
Museum Island
Berlin makes things easy on time-short travellers by grouping an ensemble of major museums onto this aplty-named island in the very centre of the city. Together, the Altes Museum, Neues Museum, Alte Nationalgalerie, Bode Museum, Pergamon Museum have earned this UNESCO World Heritage Status, with the much-anticipated Humboldt Forum, launched in late 2020, as the baby of the bunch. The cultural riches on offer span some 6,000 years, but the stately neoclassical architecture alone is worth the wander.
Urban Nation Museum
The world's first major institution of its kind, this forward-thinking (and free) museum focuses on a different face of Berlin: its thriving street art scene. By framing graffiti in a gallery setting, it protects this most ephemeral medium from damage and destruction, while asking questions about how we value public urban art. Those who know their Banksys from their Blek le Rats will spot familiar names in the temporary exhibitions, but discovery is all part of the experience here.
Bülowstraße 7, 10783 Berlin, Germany
Müggelsee
There's no right way to visit a city, but those that venture beyond the starriest sites are often well rewarded. Pending easy connections into the suburbs of east Berlin, it should take around an hour to get to Müggelsee, a picturesque lake that spans almost three miles across. The Müggelsee lido, a stretch of sand on its north east shore, is free to enter, and the shallow water means it can get surprisingly warm. Berlin is a city that appreciates its green spaces, so expect a festival atmosphere in the summer.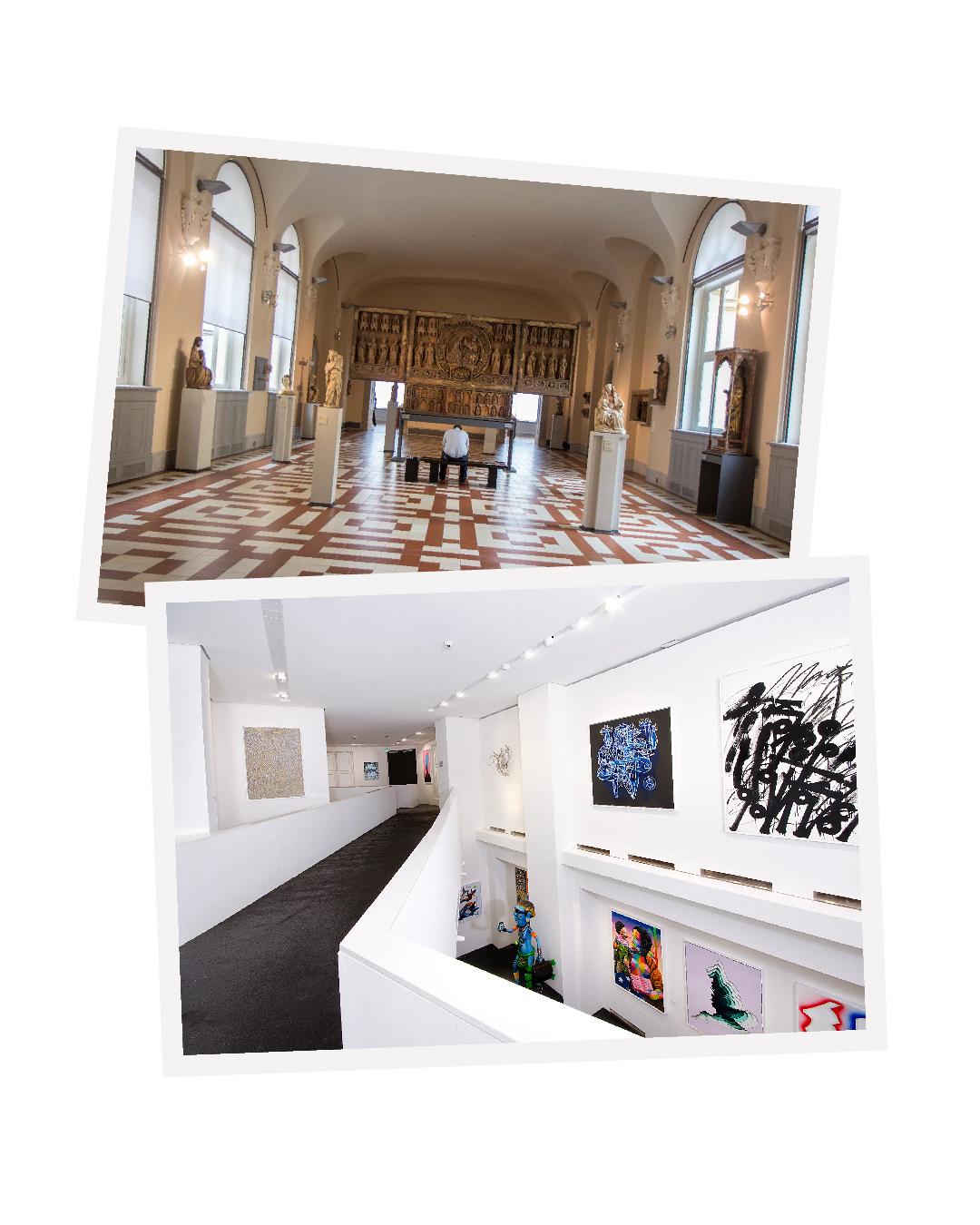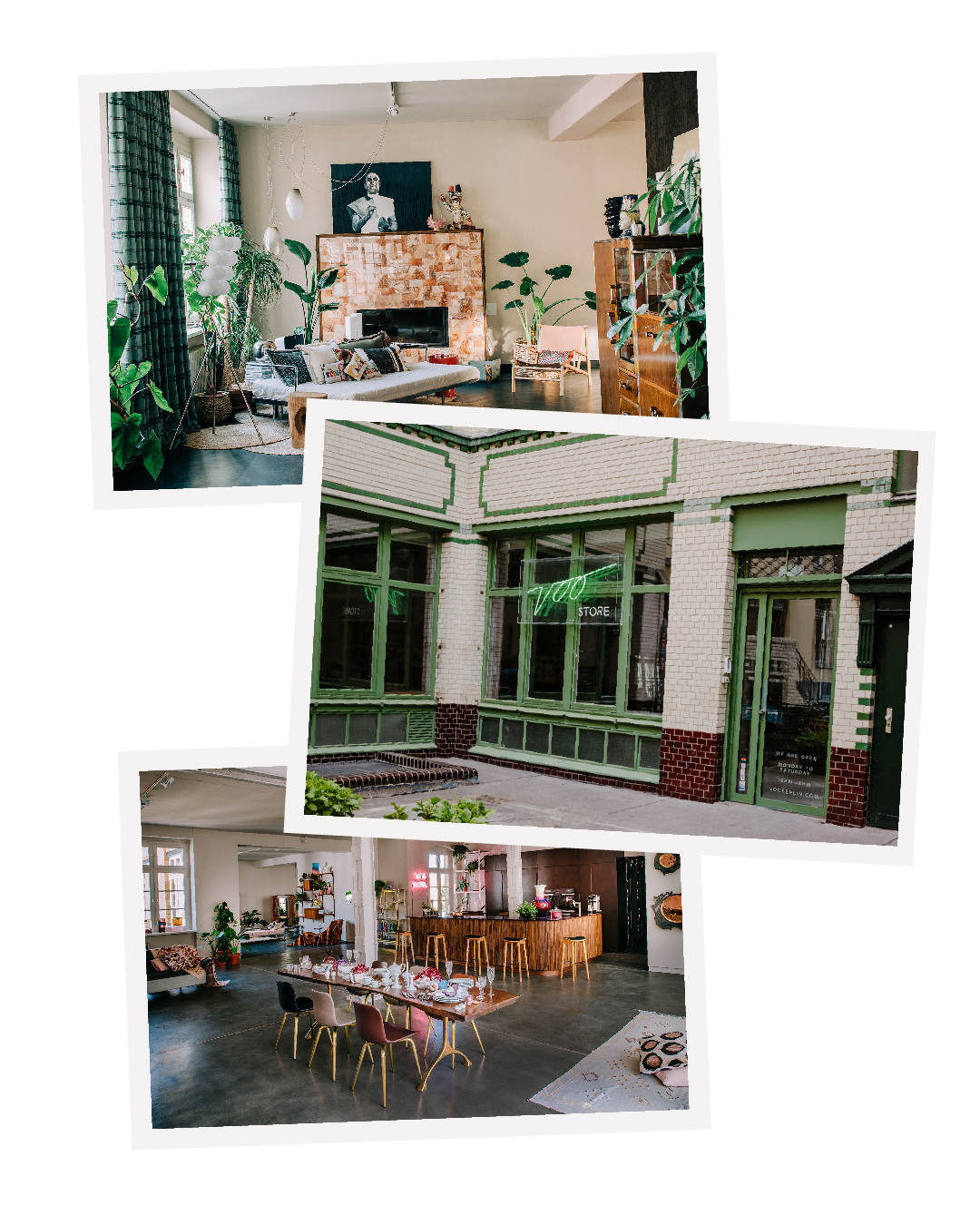 SHOP HERE
Voo Store
In relaxed Berlin, you're far more likely to be too dressed up than the opposite – this is firmly a stiletto-free zone. Make like the locals and head to Voo Store, a boutique housed in a former locksmith's studio that's carved its own space in the fashion zeitgeist. You'll find old favourites like Prada hanging against artfully unfinished walls, but so too an uber hip roster of upcoming brands like KNWLS and Isa Boulder. Bonus points: the chic cafe and collection of homeware and art books.
Oranienstraße 24, 10999 Berlin, Germany
Aptm
Design enthusiasts would do well to make an appointment at Aptm. Equal parts shoppable apartment, performance venue and a base for an interior design practice, this is a concept store with a difference. Pieces from the likes of Vitra, Artek, Bocci, and CC-Tapis pepper the expertly curated space, which is set up like a real home complete with a kitchen, dining area, library and study. It also holds a handsome collection of vintage furniture, sourced through the city's top dealers.