Why Lisbon Is Having A Moment
The only European capital on the Atlantic coast, Lisbon is unique in setting and spirit. Here is a city with a wealth of historical charm and easy access to beaches, but so too a legion of next generation chefs, artists and makers that put Portuguese craft front and centre.
From the cobbled lanes and colourful façades of Alfama to the yellow trams that criss-cross the city, a weekend (or longer) in laid-back Lisbon is good for the soul. And we haven't even mentioned the pastéis de nata yet…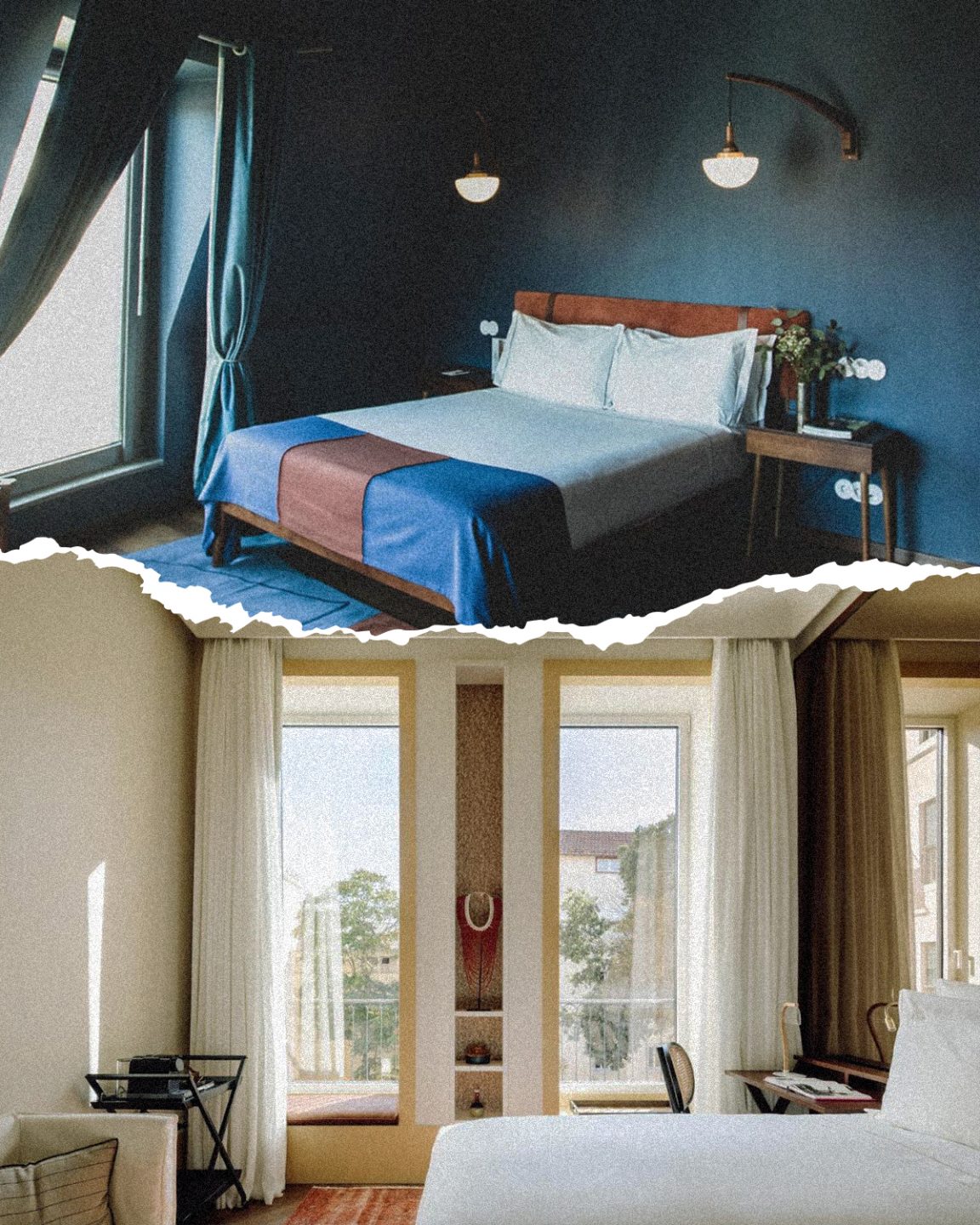 STAY HERE
The Ivens
Occupying a prime corner of Lisbon's bustling Chiado neighbourhood, this five star hotel pays stylish tribute to 19th century explorers Roberto Ivens and Hermenegildo Capelo, who also lent their names to the streets that intersect here. We love its layered, lived-in feel – think fringed lampshades, plenty of chintz and handsome wood paneling, with classic black and white checkerboard tiles underfoot. The 87 rooms are suitably restful, but the real reason to book is lively restaurant Rocco, which serves a crowd-pleasing fusion of Italian and Portuguese fare.
R. Capelo 5, 1200-224 Lisboa, Portugal
The Vintage Hotel
A little sister to the well-established Lumiares Hotel, this boutique property is a celebration of all things mid-century, with plenty of Danish design classics and '60s bar trolleys in every room (don't miss the complimentary G&T). But this is no case of style over substance, and there's plenty packed in to keep you busy between strolls in the streets of Príncipe Real. Head down to the subterranean spa, or up to the brilliant roof terrace, which hosts summer yoga sessions, cinema nights and guest DJs on the vintage decks.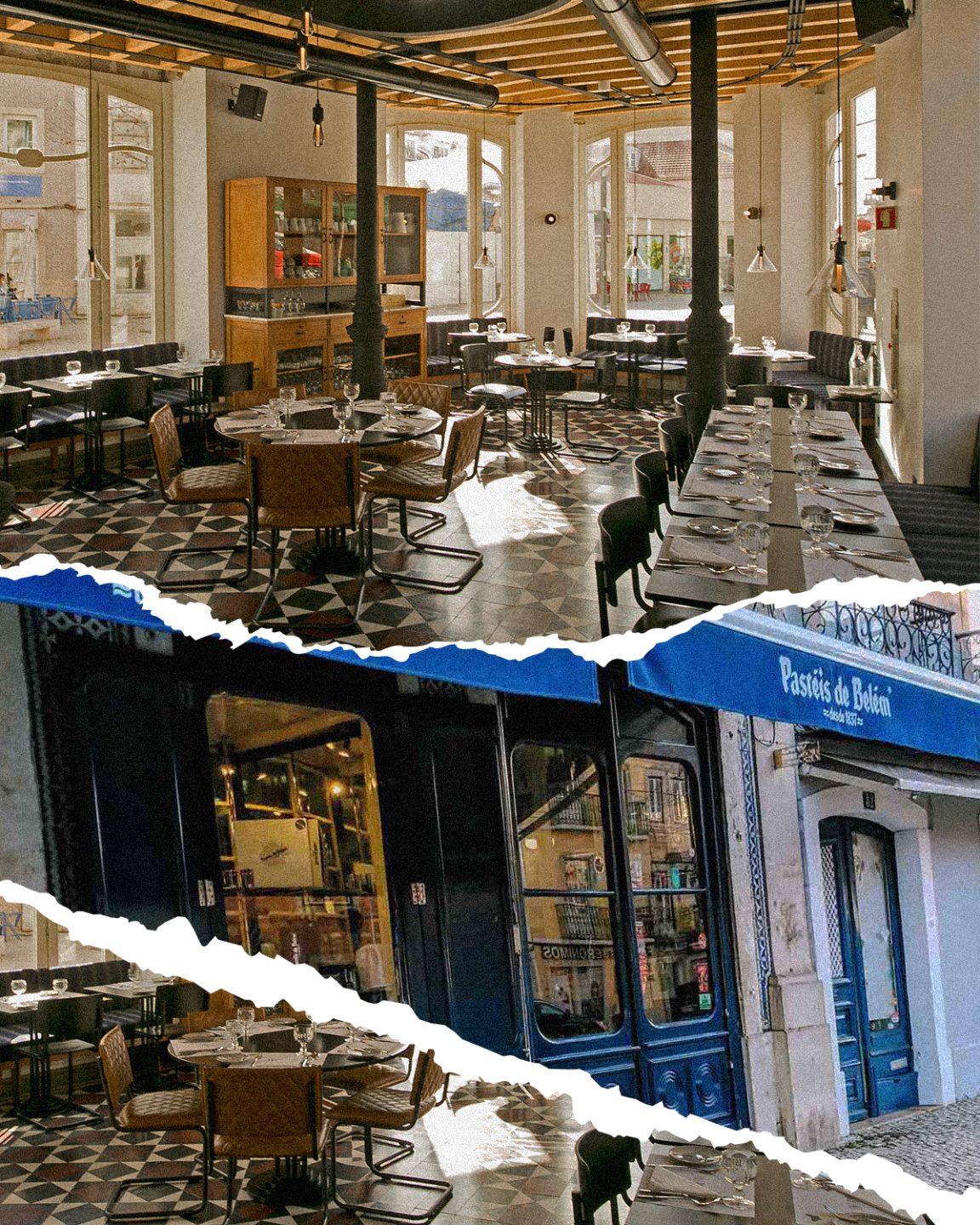 EAT HERE
Pastéis de Belém
A mecca for fans of Portugal's distinctive egg custard tarts (and there are many) a visit to Pastéis de Belém is surely a Lisbon rite of passage. As the story goes, the recipe was originally devised in the 18th century by Catholic monks at the nearby Hieronymites Monastery, who passed it on to the ancestors of the current owners when it closed in 1834. Suitably blistered with light and flaky pastry, it's little wonder that they now sell over 20,000 tarts a day. Don't bother asking for tips – the recipe is a well-guarded secret.
R. de Belém 84 92, 1300-085 Lisboa, Portugal
Infame restaurant
Infame – 'infamous' in Portugese – is the restaurant within hotel 1908, which opened seven years ago after a major refurbishment. It's hard to imagine that this elegant Art Noveau building was left abandoned for decades, and any evidence of that chapter is now long gone. A slim footprint bathes the industrial-feel dining space in light from three aspects, while great arched windows are well-placed for people watching. The playful, inventive menu features duck croquettes with honey and mustard, salmon ceviche and octopus with sweet potato, pack choi and chimichurri.
Largo do Intendente Pina Manique 4, 1100-285 Lisboa, Portugal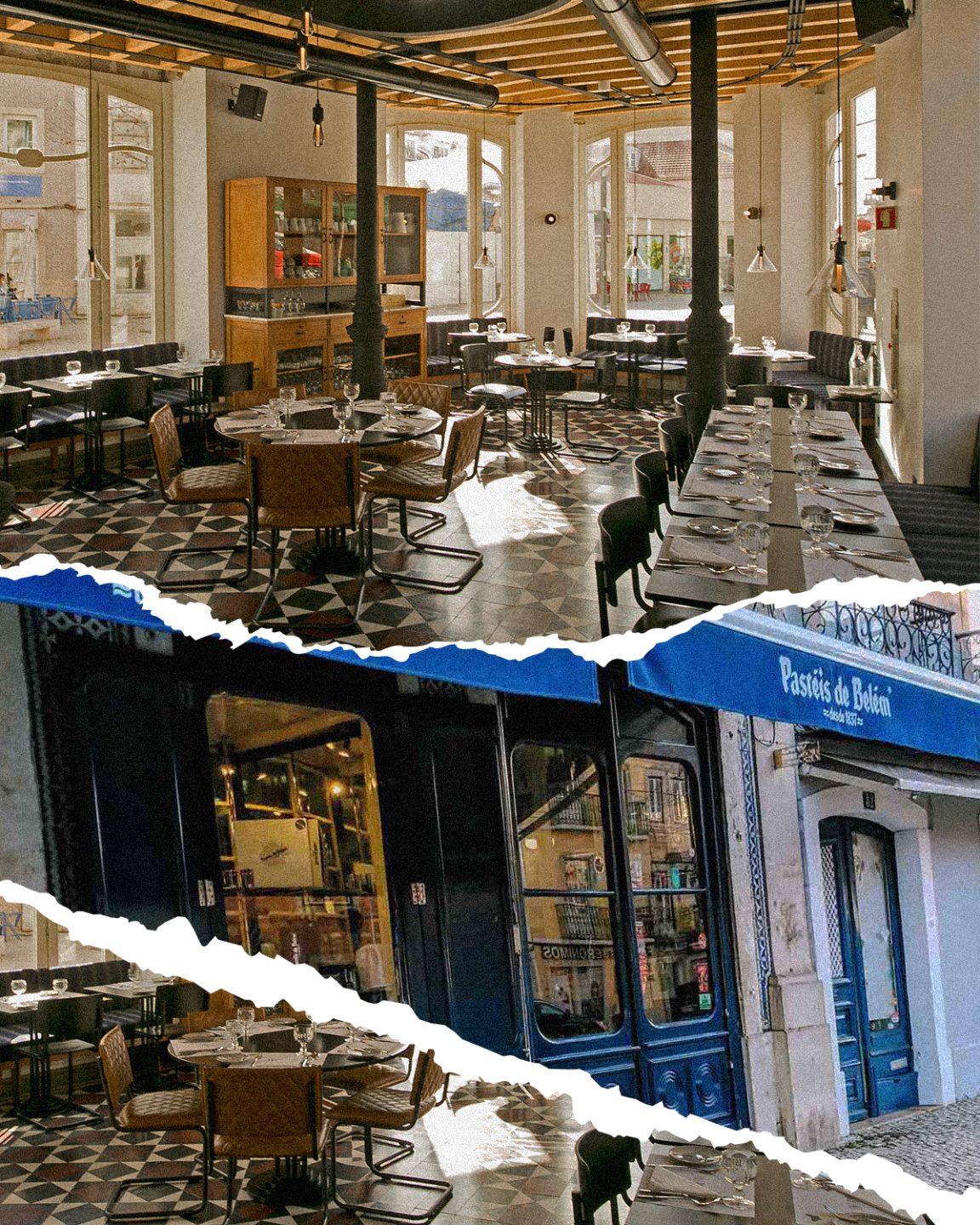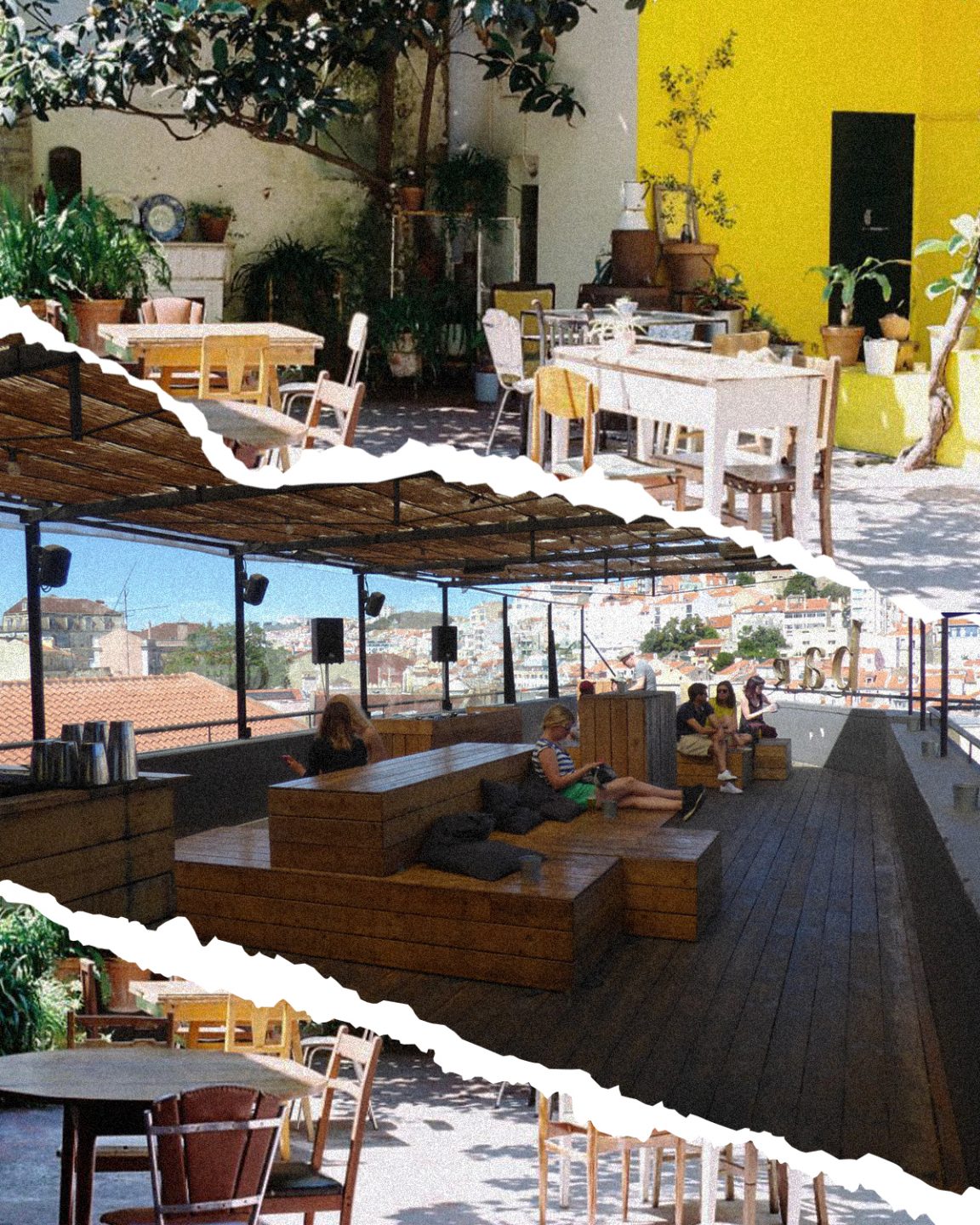 DRINK THIS
Topo Bar
It's no issue if your digs don't have a rooftop bar, as there's plenty dotted around the city. One of the latest – and greatest – Topo is a little hard to track down but well worth a bit of perseverance. It's situated atop an unassuming shopping centre in Martim Moniz, but feels a world away from the busy square below. Soak up the last of the evening's rays with a cocktail in hand and unrivalled views across the terracotta rooftops of Mouraria and the imposing Castelo de São Jorge.
Centro Comercial Martim Moniz 6 Esq, Praça Martim Moniz, 1100-341 Lisboa, Portugal
Casa Independente
There's something wonderfully unpolished about Casa Independente, a bar and venue which opened a decade ago in a crumbling 19th century palace in hip Arroios. Filled with artfully mismatched furniture, its network of rooms now play host to DJs nights, artist residencies and workshops, but it's the courtyard that's the place to be on balmy nights. Its launch was a major boon for the previously nightlife-light neighbourhood, which was named the coolest in the world three years ago.
Largo do Intendente Pina Manique 45, 1100-285 Lisboa, Portugal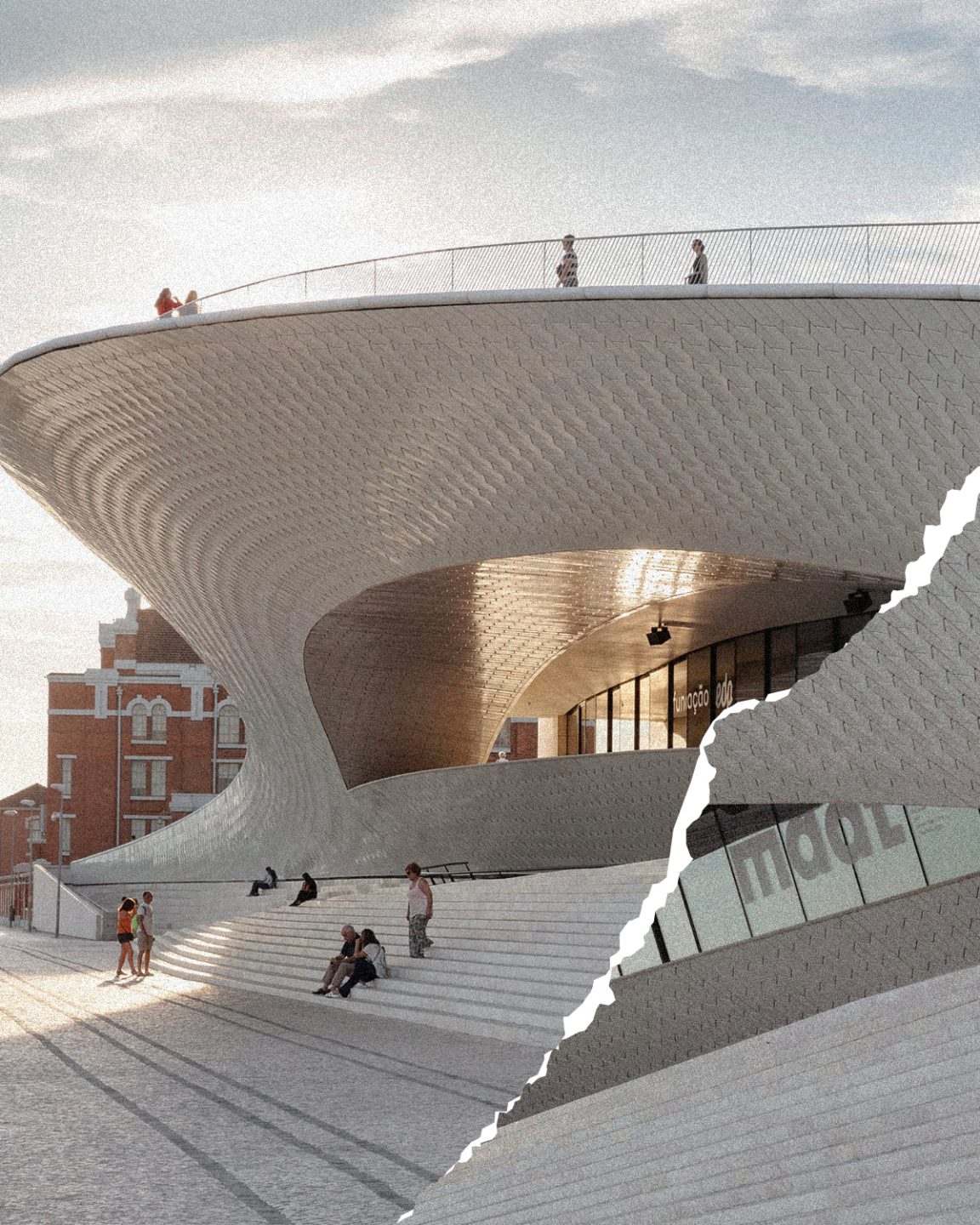 GO HERE
The MAAT
The sweeping curve of the MAAT – that's the Museum of Art, Architecture and Technology – is reason enough to head down to Lisbon's waterfront. It was designed by British architect Amanda Levete, who imagined the futuristic building as the centrepiece of a new piazza. Exhbitions tend to be immersive and forward-thinking, with showstopper installations and, as the name suggests, a dizzying breadth of focus. Get your bearings on the rooftop, where a sinuous footbridge leads back into the Belém district.
Av. Brasília, 1300-598 Lisboa, Portugal
The National Tile Museum
Handsomely housed in the ornate Madre de Deus Convent, this quirky museum is a must-see for anyone who has found themselves stopping to snap the city's tiled streets and shopfronts. It's dedicated to the traditional azulejo tiles, produced since the 14th century, which in places have been pieced together to recreate sensational frescoes. The church itself is an exercise in full baroque splendour, with gilded carvings, tiled murals and centuries-old paintings at every turn.
R. Me. Deus 4, 1900-312 Lisboa, Portugal
Sintra
If you've a little longer in Lisbon, the hilltop town of Sintra is easily doable as a day trip. A forty minute train journey delivers you this disorienting world of romantic gardens and palaces; few would question why the Portuguese royal family chose to spend their summers here. Now a UNESCO World Heritage site, its don't-miss sites include the whitewashed Palace of Sintra, built by the Moors in the 11th century, and the buttery yellow Pena Palace, which emerges triumphantly from a forested hill. Go on a weekday if you can, or prepare to battle the crowds.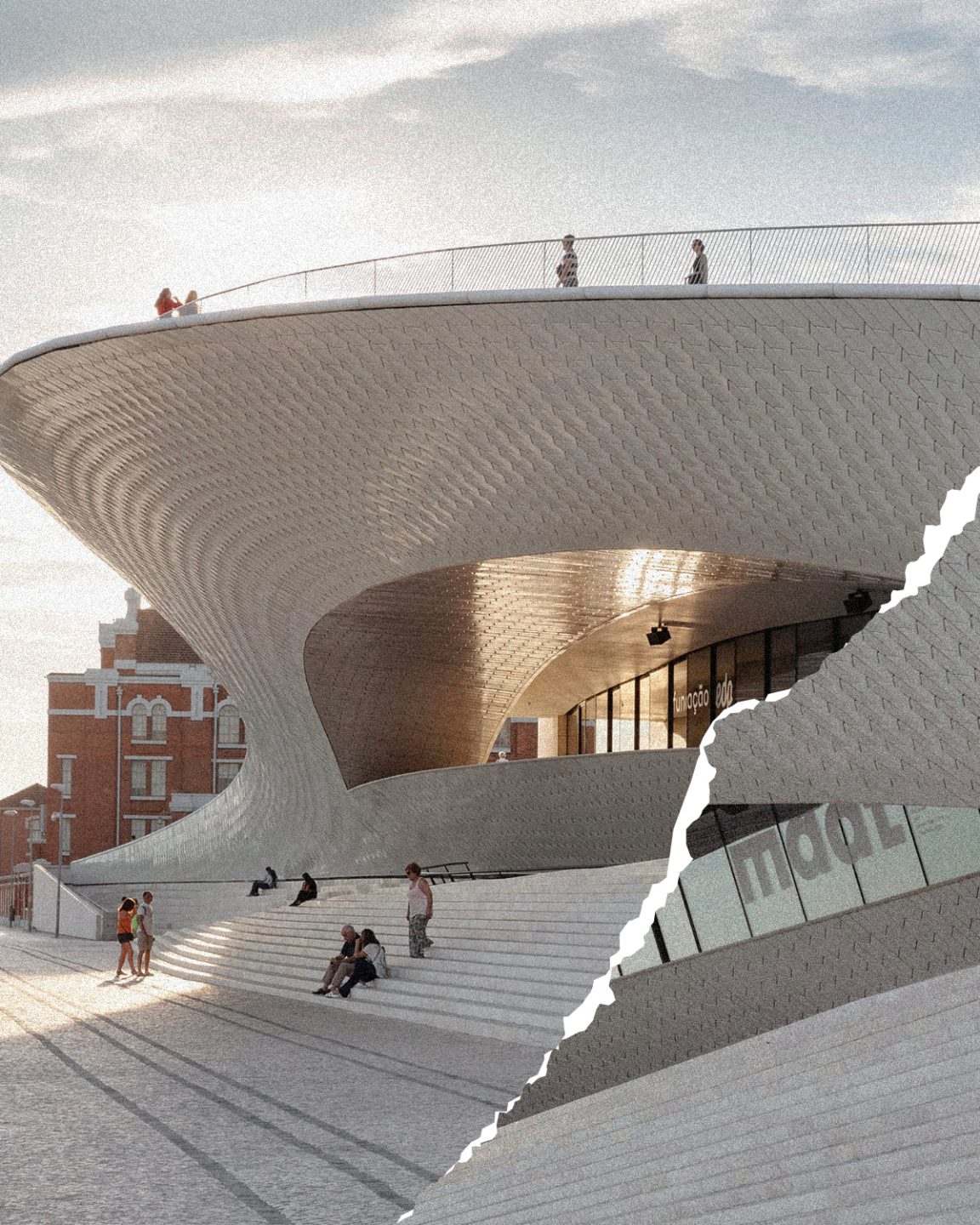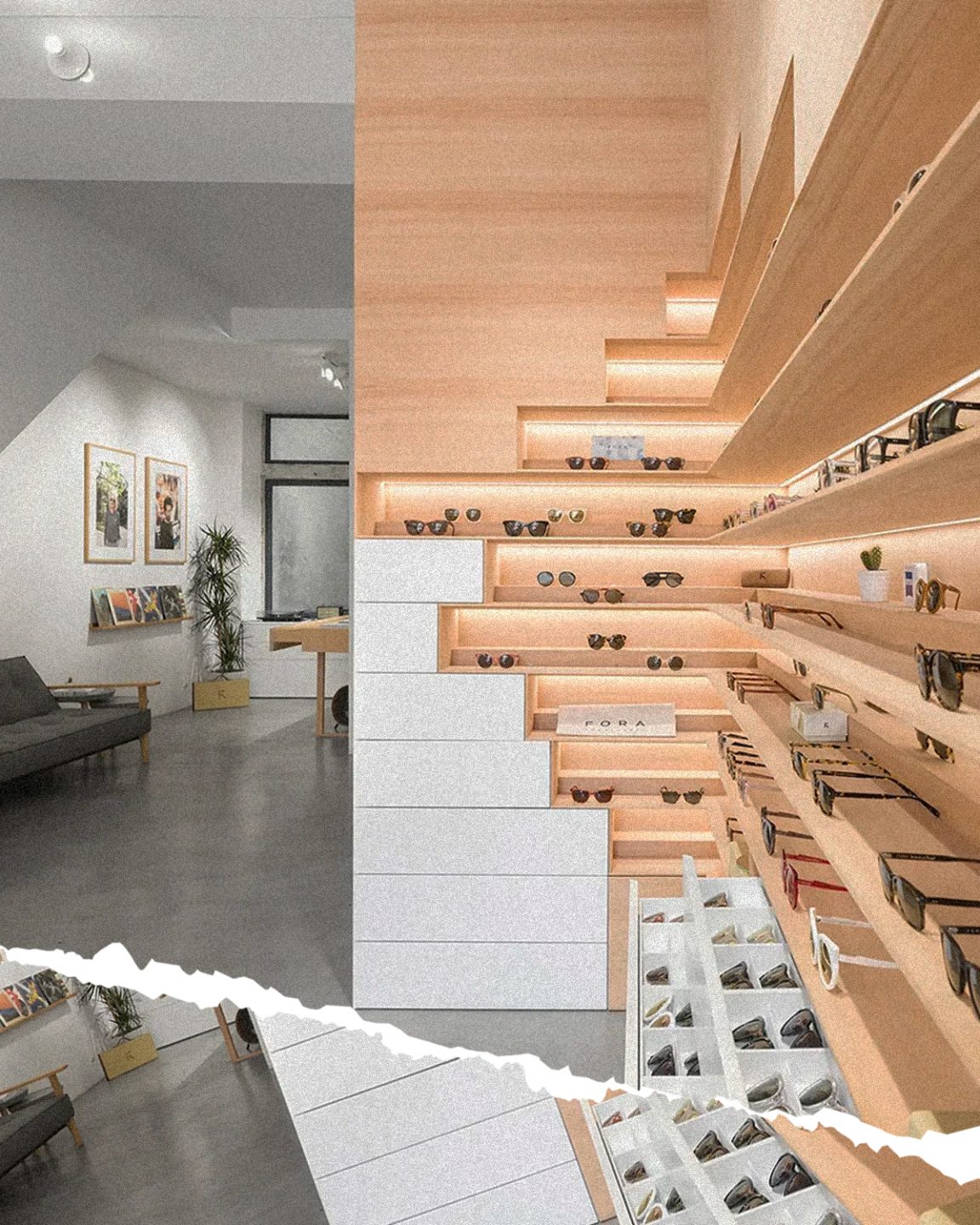 SHOP HERE
LX Factory
More of a mini-neighbourhood than a market, this former textile factory iis now home to a cluster of stores, restaurants and bars, as well as a burgeoning street art scene. In Ler Devagar it also houses one of the city's best bookshops. Almost every inch of wall space here is taken up by heaving shelves, with some titles in English, but there's also an inviting cafe on the ground floor and a selection of vinyl upstairs. The name is a plea to 'read slowly' – and we suspect you'll want to take your time.
R. Rodrigues de Faria 103, 1300-501 Lisboa, Portugal
Fora
Those who forgot to pack their sunnies could do little better than a visit to Fora, a Lisbon-born brand who specialise in sleek handmade frames. While both of their two concept stores exude a certain cool, service is friendly and the staff are ready to guide you towards the perfect pair. From either it's around a ten minute stroll to the bottom of the swanky Avenida da Liberdade, which is home to Prada, Burberry, Versace and more. Pop into luxury boutique Fashion Clinic for Isabel Marant and Stella McCartney.