The Most Scenic Spots To Go Wild Camping In The UK
What is wild camping?
If you haven't heard of wild camping (also known as backpack camping) – here's what you need to know. Wild camping involves setting up camp outside of a campsite or a caravan park, in favour of the opportunity to sleep under the stars in undisturbed, rural locations.
Before going to wild camp, it's important to check the rules in the region you're heading to. Across the countryside in most of the UK, campers have no legal rights and in these instances, you may need the landowner's permission. However it is possible to wild camp in Dartmoor and Scotland, so we've rounded up the most scenic spots to visit, as well other useful facts to know.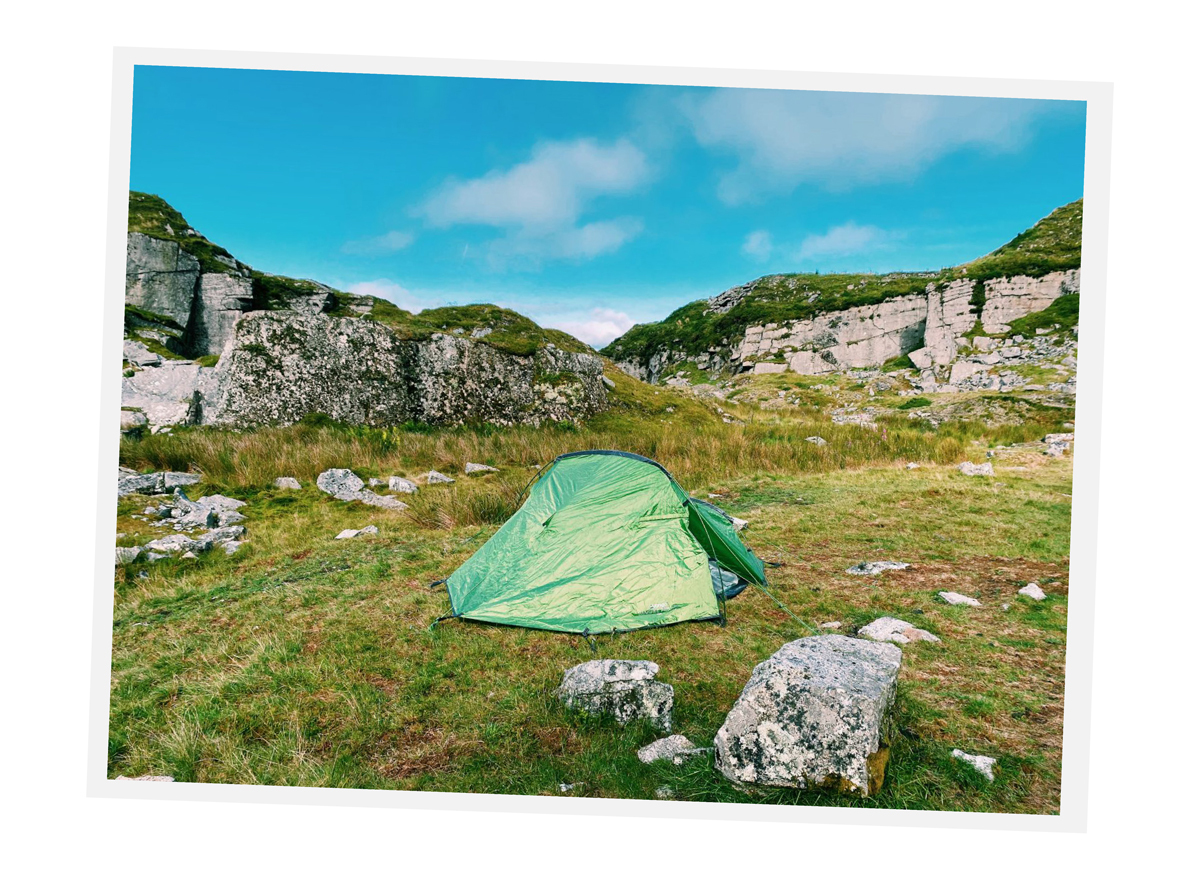 Dartmoor National Park
Dartmoor is quite the spectacle with untamed moors, picturesque lakes and quarries to discover, as well as amazing opportunities for hiking. The national park authority recognises that backpackers and hikers may be tempted to spend a night in the countryside and have produced a map to guide you on where you are allowed to camp.
Foggintor Quarry is a favourite of ours, where you can get close to nature, wild horses and take a dip in the natural waters – it also has parking nearby to make your weekend easier. Alternatively, pitching up a spot anywhere on the vast moors will allow you to really experience the wilderness at its most raw and beautiful.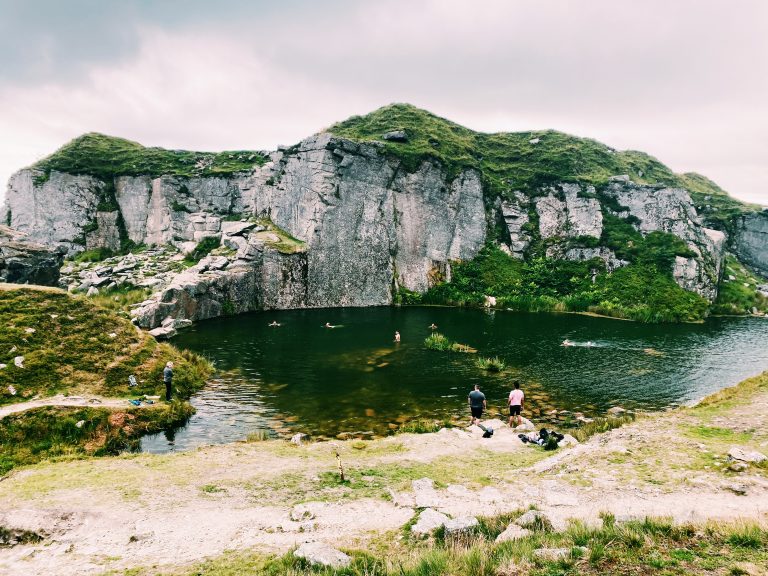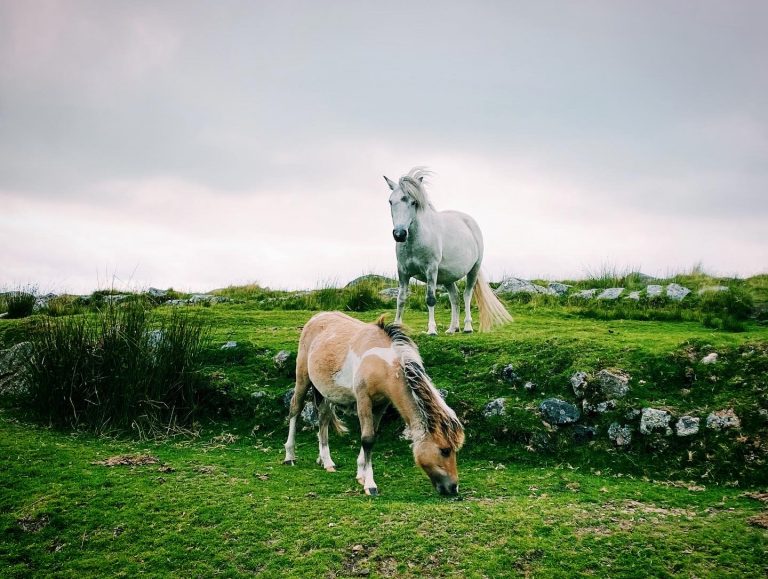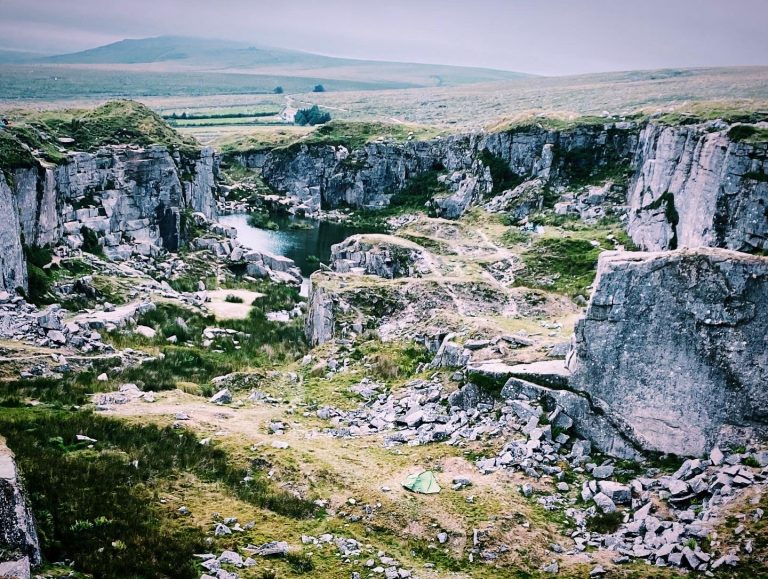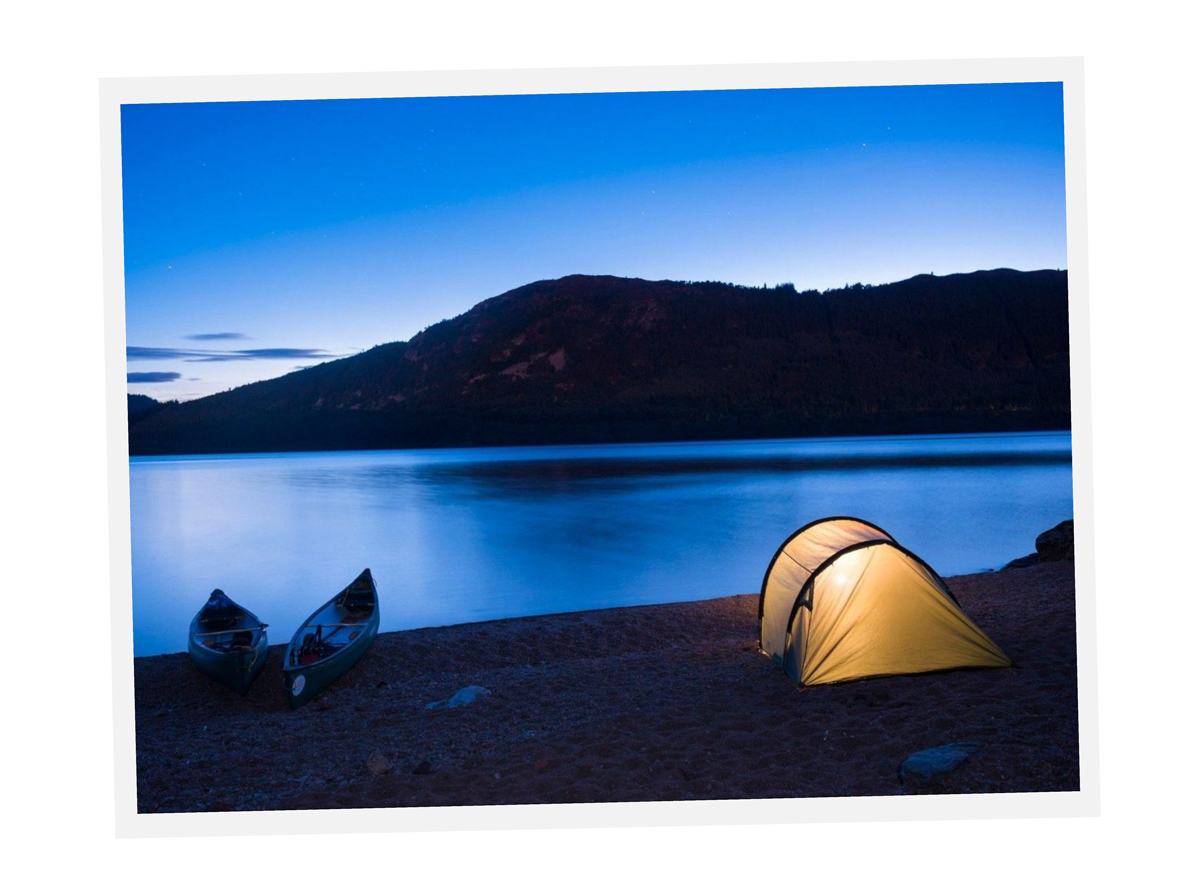 Scotland
Scotland is famous for its scenic locations and sense of remoteness. With the exception of the bylaws banning wild camping in certain areas of Loch Lomond and the Trossachs (check before you go), it is still legal to camp on most of Scotland's unenclosed land. From coastal spots and peaceful woodlands to the most remote corners of the country – these undisturbed areas are not short of Instagram-worthy snaps. Most areas are undisturbed and scenic – here are some of the most-loved places to set up camp.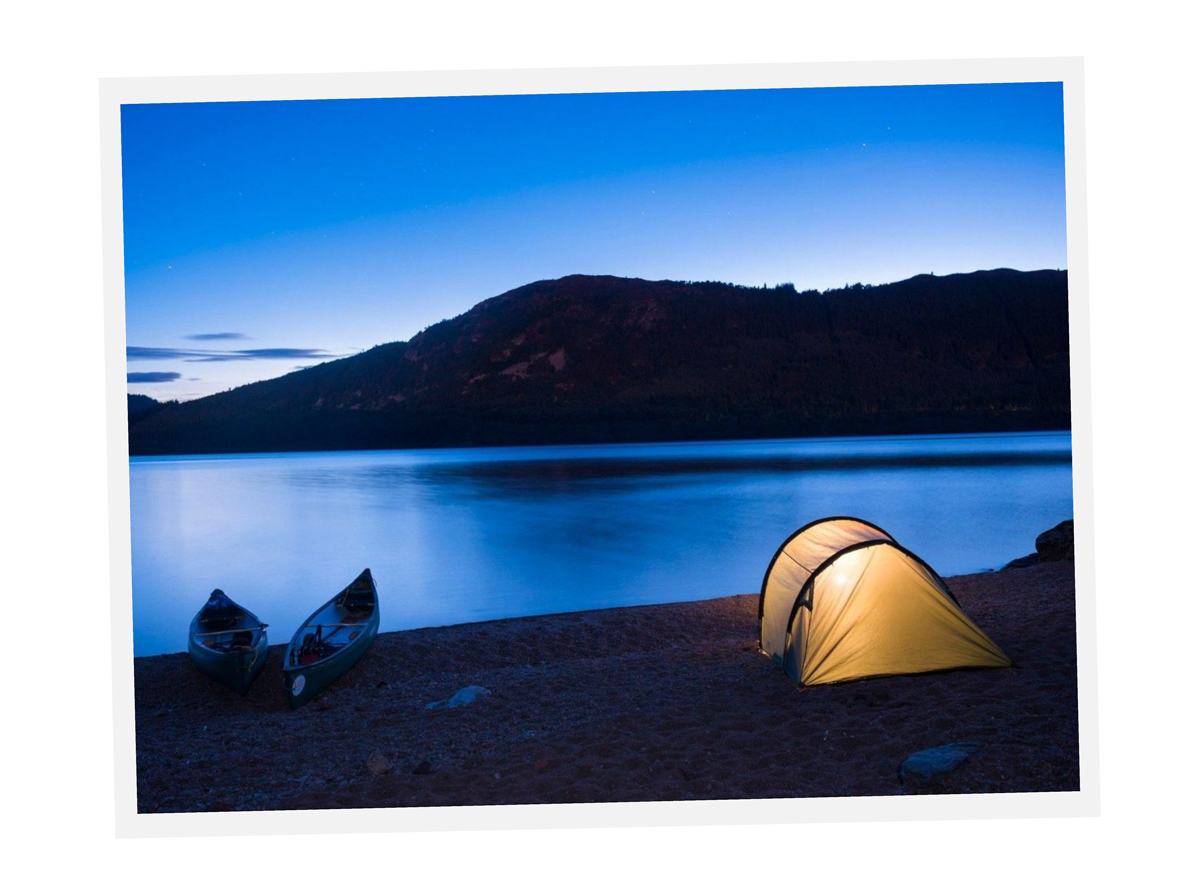 A must-visit is The Lost Valley in Glencoe, where a hanging valley is tucked away by a number of towering peaks with a peaceful, meandering stream running through it and boulders that will shelter you during your stay.
Kilmory Bay in the Isle of Rùm is another favourite, with a beach that overlooks the skylines of the Cuillins on Skye. You're likely to spot red deers roaming the beaches here – a sight to behold – as Kilmory is the core of the Red Deer Project.
Surrounded by mountains and ancient Scots pinewoods, Loch Beinn a' Mheadhoin is the perfect escape for campers. Nestled next to the stunning Glen Affric, you'll find waterfalls and numerous islands dotted around the water, providing plenty of scope for swimming and exploring.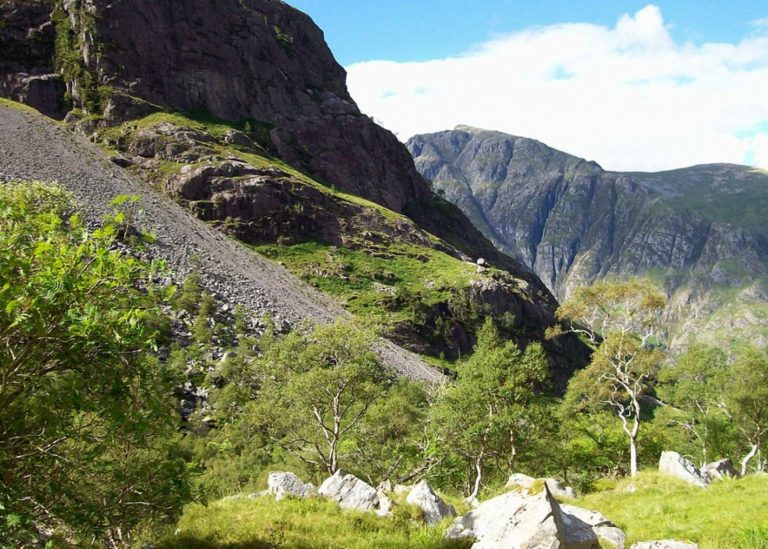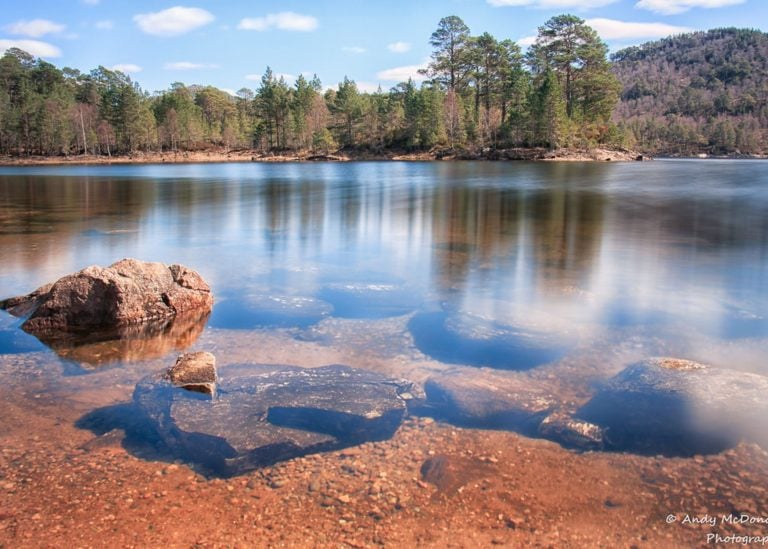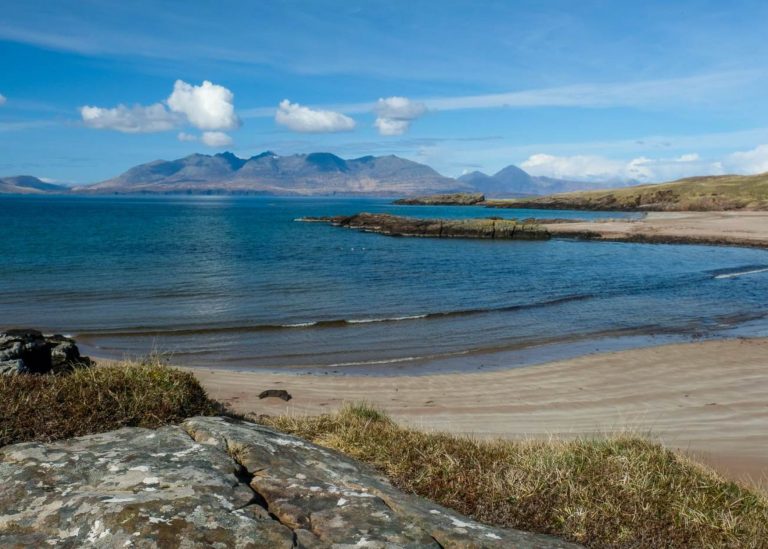 TIPS FOR WILD CAMPERS
– Do not light fires (unless it is clear you are allowed)
– Use a camping stove (ideally placed on rocks)
– Be aware of fire risk, check advice on risk conditions
– Leave the area as you would like to find it
– Take all litter home with you
– Deal with other waste sensibly and with care
– Camp in small numbers
– Stay in one place for a maximum of three nights only
– Do not camp in enclosed fields of livestock or crops
– Camp away from buildings, roads and historic structures
– Let people know when and where you are going wild camping
WHAT TO PACK
– Tent
– Sleeping bag
– Camping mat
– Inflatable pillow
– Stove & food
– Head torch
– Bags for waste/rubbish
– Water bottles
– Warm clothing/layers for the evening
– Dry bags (to keep phones/electronics in)
– Travel mugs, plates and cutlery
– Sit mats